Station 4 Opens in Southwest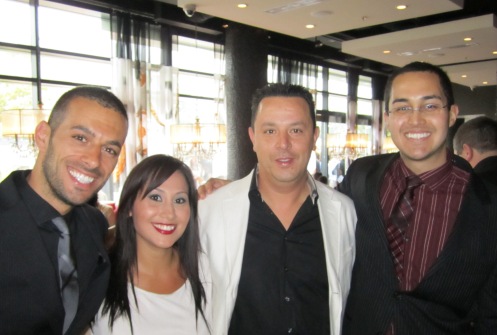 Southwest, that area along the Anacostia waterfront, home to the just redone Arena Stage and the reopened Fourth Street, just scored a breakthrough on its way to being rebuilt. Station 4, a new bar, restaurant, had its successful grand opening last week.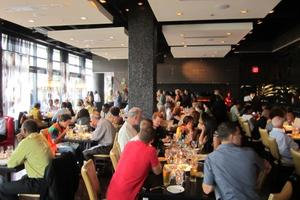 The hot early summer evening made waiting to be ID'd no problem, while inside, the main spaces – the bar, the dining room and the outdoor patio – were packed. Maybe it was the on-the-house beer or the scrumptious-looking hors d'oeuvres, but the crowd clearly demonstrated a hunger for this kind of establishment – a place where young professionals, and all others, can eat serious food, drink interesting drinks and just hang out with new and old friends, lovers and spouses, co-workers and strangers. U Street, Columbia Heights and H Street, NE, have preceded southwest on this path while Georgetown continues its traditional role as a model diverse community where entertainment, residences, visitors and businesses all work together.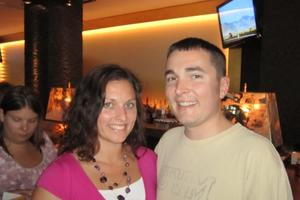 Station 4 sits between two office buildings on Fourth Street, just north of M Street, across from the Southwest-SEU Metro entrance and Safeway. ("SEU," by the way, stands for Southeastern University, which doesn't exist anymore.) It joins the other attractions in the neighborhood including the waterfront and the within-walking-distance Nationals Park, not to mention the ton of development on the drawing boards for the whole area. According to its Web page, Station 4 is part of a group of popular bar-restaurants that includes Tunnicliffs and Bullfeathers on Capitol Hill, Ulah Bistro on U Street and Stoney's on P Street, Logan Circle.