The Stars Come Out at Cafe Milano -- And Who Was The Talk of The Town? RGIII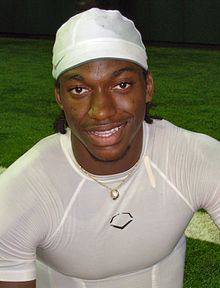 No surprise Cafe Milano was packed Friday night with politicians and celebrities in town for Saturday night's White House Correspondents Dinner -- but the biggest, brightest star of all turned out to be new Redskins quarterback Robert Griffin III.
All eyes were glued to his table.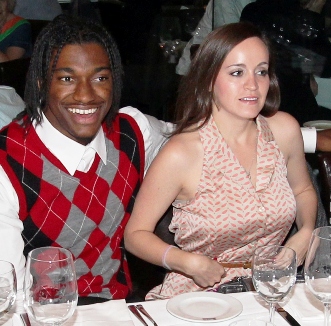 RGIII, his family and fiancee were accompanied by Redskins owner Daniel Snyder and senior vice president of operations Lon Rosenberg -- and tailed by NFL TV, which filmed the scene.
In the room was another well-known guy, New York Mayor Michael Bloomberg, who hosted a private dinner for 28 or so in the front Washington Room. His table included businesswoman Ivanka Trump (daughter of Donald and Ivana), model Elle McPherson, Mr. and Mrs. David Axelrod, and Google Executive Chairman Eric Schmidt.
George Stephanopoulos of ABC News held forth with 10 or so others elsewhere in the restaurant.
Still in another part of the room were actress Kerry Washington, actress Kate Hudson and boyfriend Matthew Bellamy of the rock band Muse (who cutely and so discreetly exited away from the crowd to steal a kiss or two outside), actress Reese Witherspoon (showing a baby bump) and her husband Jim Troth, model Kate Upton, talent agent Michael Kives, and actor Eric Stonestreet of "Modern Family."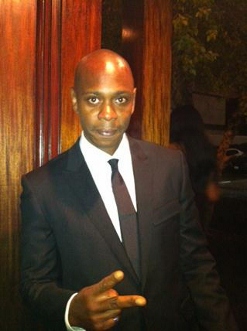 So who did Mayor Bloomberg, Witherspoon and other "celebs" make a special trip over to see? RGIII, of course.
"RGIII was the biggest star of the night," said one knowledgeable star gazer. "Everyone went over to see him. Outside when he left, there was a big crowd cheering and screaming.
"He's the talk of the town."
RGIII, the Heisman Award winning quarterback from Baylor, was selected by the Redskins with the second pick of the National Football League draft on Thursday night.
Oh, RGIII ate 2 Kobe steaks!
Saturday night, the fun continued with the appearance of actor and comedian Dave Chappelle.
On Sunday night, things got a mite spiritual. Texas-based televangelist Joel Osteen, who held an event at Nationals Park earlier Sunday, and his wife popped in to dine at Cafe Milano. Wouldn't you know it but The Washington Post's Sally Quinn, who writes a religion column, and her husband Washington Post Vice President At-Large Ben Bradlee, who were celebrating their son Quinn's birthday, went over to say hi.
Then on the faux criminal side, CBS TV's NCIS: Los Angeles was also well represented when Daniela Ruah, who plays Agent Kensi Blye, and Eric Christian Olsen, who portrays Detective Marty Deeks, came in late Sunday night.