Stars of Acclaimed Road Show Stop by il Canale for Sustenance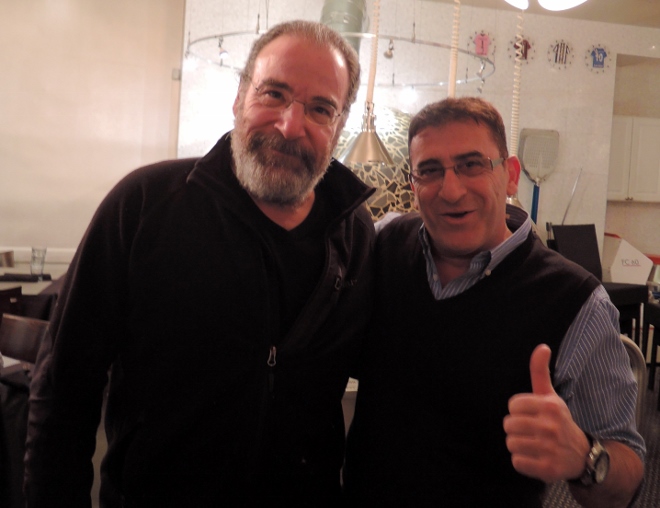 For those of you wondering if that indeed was actor/singer Mandy Patinkin and musical star Patti LuPone dining at a recent Sunday at il Canale in Georgetown. Yes, indeed.
They were in town to perform together at the Kennedy Center in "An Evening with Patti LuPone and Mandy Patinkin."
One recent Sunday, Patinkin dined there. He liked it so much that next time he brought in his performing co-star, LuPone.
Patinkin has appeared in major roles in TV series such as Criminal Minds, Chicago Hope, Dead Like Me, and plays Saul Berenson in Showtime's Homeland.
At il Canale, they dined on pasta and salads.
Their road show goes onstage this weekend at the New Jersey Performing Arts Center in Newark.