A Starring Role at Il Canale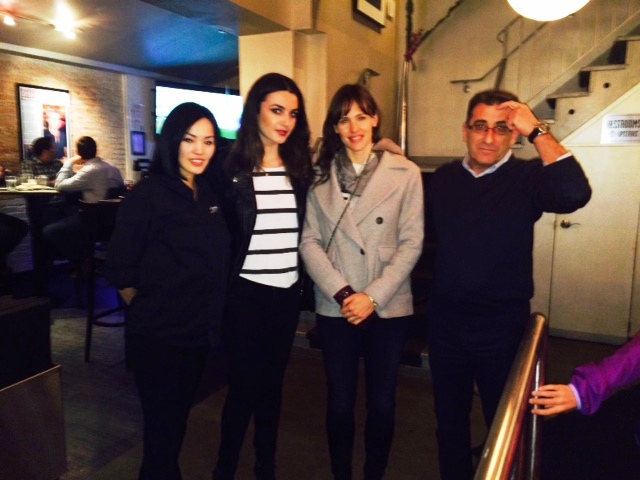 American actress and film producer Jennifer Garner dined on pizza and salad at at il Canale in Georgetown on Tuesday evening (March 24).
She is married to mega-star Ben Affleck who was not in attendance but one of their children was.
Garner gained fame for her performance as a CIA officer in ABC's spy action drama series "Alias." The TV series aired for five seasons from 2001 to 2006. For her work in that series, she won a Golden Globe and a Screen Actors Guild Award.
She had roles in "Pearl Harbor," "Catch Me If You Can," and "Dallas Buyers Club."
Garner graciously took a picture with il Canale staff, General Manager Vittorio Rosso, hostess Rosalia Acampora, and Crystal.