Starbucks targeted as D.C. gambling venue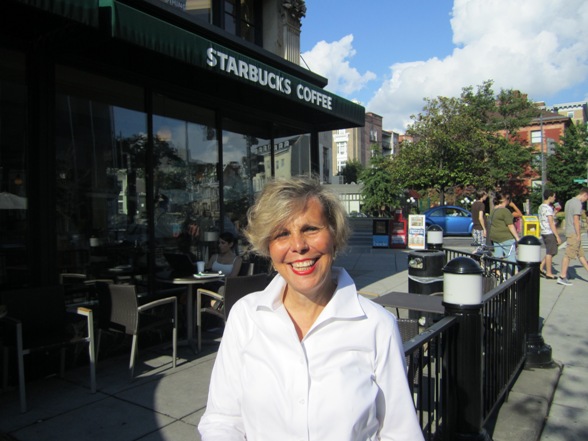 D.C. officials' eagerness to institute online gambling in the District has caught the attention of the New York Times and D.C. taxpayer advocate Marie Drissel, who is saying "Basta!" at attempts to roll out the controversial gaming plan alongside carmel macchiatos without public hearings.
Responding to D.C. Lottery executive director Buddy Roogow's comment in the Times that gamblers will be able to "do it from Starbucks, a restaurant, bar or hotel, or from a private residence," Drissel is asking the coffee chain if it has "taken such a stand and are [you] going to allow online gambling in your coffee shops?"
"I am extremely concerned that when I enter Starbuck's at my favorite location, Connecticut Avenue and R St., I will not be able to find a seat because others will be gambling for hours," Drissel wrote in a letter to Starbucks officials. "Please let me know if you have taken such a position that you support online gambling in your stores in Washington, D.C."
Roogow told the Times he expects the new games to eventually raise $9 million a year. "That's real money in D.C," he said. The current operating budget in the District is $5.3 billion.
While the Justice Department has vigorously pursued offshore operators of Internet casinos in violation of the Wire Act of 1961, the legal situation on shore is less clear. But Senators Harry Reid (D-NV) and John Kyl (R-AZ) have asked Justice to "reiterate the Department's longstanding position that federal law prohibits gambling over the Internet."