Star Power With Italian Zoom at NIAF's Gala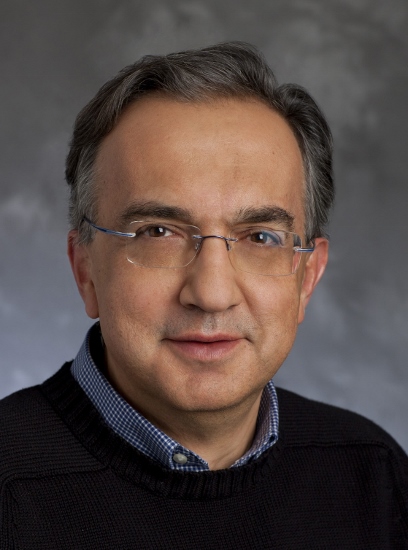 Sergio Marchionne, the CEO who provided the now-famous Fiat for Pope Francis' USA Tour was among top honorees at the black-tie National Italian American Foundation Anniversary 40th Anniversary Gala on Saturday night.
Marchionne, CEO of Fiat Chrysler Automobiles N.V., took home NIAF's Special Achievement Award in International Business. Many commentators think -- and so it is -- that Fiat's logo on the rear of the little black four-seater was a PR inspirational choice for the Vatican as well as for Fiat Chrysler Automobiles.
Marachionne, born in Chieti, Italy, is well known for taking Fiat from bankruptcy, as one introducer said, to "a startling turnaround" in the industry with Chrysler. Marchionne, whose father is Italian and mother Austrian, accepted the award dressed in a warm black sweater, open-collar shirt and casual pants. He explained that he travels so much all the time in his job that "I order black sweaters by the dozens".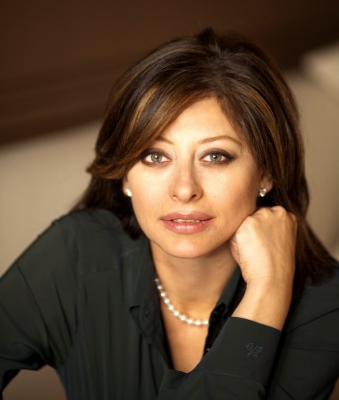 Another honoree, Connie Francis, Italian American musical legend born as Concetta Rosa Maria Franconero, was inducted into the Italian American Hall of Fame at the gala. Among her successful recordings are"Who's Sorry Now?"and "Stupid Cupid." Unable to attend because of health issues, the audience was encouraged to lobby for her induction into the Rock And Roll Hall of Fame in Cleveland.
Still another well-known honoree was Steve Perillo, president and owner of Perillo Tours, who received the NIAF Special Achievement Award in Business. The Perillo company arranges grand expeditions for those who want to travel throughout the world.
Co-hosting the event, which drew 1,600 guests, were the glamorous TV star Maria Bartiromi, NIAF board member and Fox News business anchor; and NIAF celebrity ambassador, actor, entertainer Joe Piscopo. New York singer Giada Valenti helped open the gala with the U.S. National Anthem. She told a reporter that all along she had expected to sing Italy's National Anthem, but another Italian singer Carlo Rotunno had that task. Valenti was told just ahead of time of the misunderstanding. "I spent the last hour in my hotel room learning the lyrics," she laughed. Both singers were flawless.
Overall, a stream of celebrities was center-stage during NIAF's Gala Awards Weekend to celebrate a milestone at NIAF's new venue, the Washington Marriott Wardman Park Hotel. To open the weekend festivities on Friday evening, NIAF hosted a celebration of Frank Sinatra's 100th birthday in the hotel's ballroom.
NIAF's lineup of celebrities also included actors Danny Aiello, Chazz Palminteri and Annabella Sciorra; traditional classic guitarist Tom Sinatra, The Washington Chorus; The Sicilian Tenors, Aaron Caruso, Elio Scaccio and Sam Vitale, Il Volo tenors, Piero Barone and Ignazio Boscetto, and baritone Gianluca Ginoble.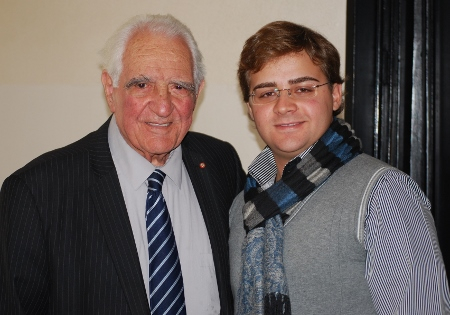 Sinatra, from Agrigento in Sicily, has star quality in Italy and has played 105 concerts in Russia. He dined at il Canale on Sunday with restaurant owner Joe Farruggio who hails from the same hometown.
Other gala honorees who received awards were:
Amato L. Berardi, founder of Berardi & Associates Inc., and former member of the Italian Parliament, who received the NIAF 40th Anniversary Award for Leadership and Service;
Richard E. Caruso, Ph.D., founder and director of Integra Life Sciences, who received the NIAF Special Achievement Award in Business and Health;
Mario Gabelli, founder, chairman and CEO of GAMCO Investors Inc., who received the NIAF 40th Anniversary Award for Leadership and Service;
Alfred M. Rotondaro, senior fellow at the Center for American Progress and former NIAF Executive Director, who received the Italian American Community Leadership Award
Josephine J. (Gargiulo) Templeton, M.D., trustee of the John Templeton Foundation, who received the NIAF Special Achievement Award in Philanthropy.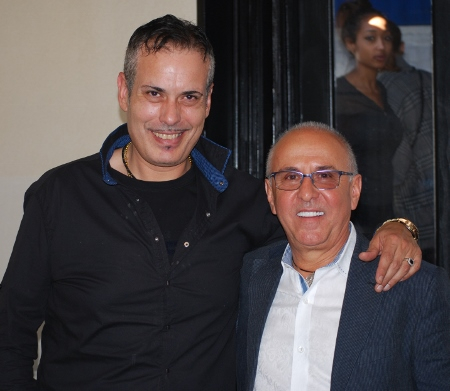 From Georgetown, Franco Nuschese, president of Georgetown Entertainment Group LLC, received an award for leadership and service. A pre-event warm-up invitational dinner was held earlier in the week at Nuschese's Cafe Milano.
At the $100-a-ticket raffle for a new Fiat 500L Lounge – in which the tickets were thoroughly spun in a big mixer – an unlikely event happened. Odds of winning the car similar to the one the Pope used here were 1 in 2,000.
The ticket of The Honorable Patricia de Stacy Harrison, chair of the anniversary celebration, was drawn out and announced to the amazement of those onstage. She had purchased 10 tickets. But Mrs. Harrison graciously declined the Fiat and demanded a second spin. Another name came up this time.