'A Standing Ovation' for DC Teachers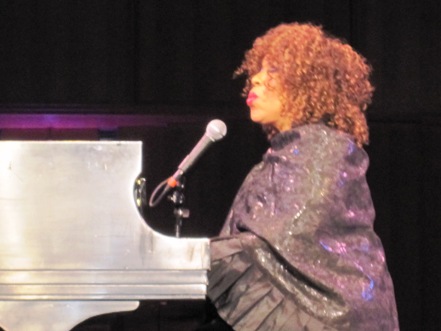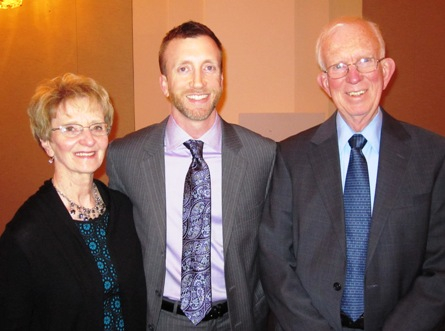 I had the honor of attending a very special event at the Kennedy Center this week. For the third year in a row the DC Public Education Fund (Education Fund) hosted A Standing Ovation for DC Teachers. This event celebrates those teachers who have achieved a highly effective rating on the IMPACT teacher evaluation. While there is still some question as to whether the IMPACT tool needs more tweaking there was no question that the teachers honored at the Kennedy Center were all deserving of this special evening.
I was invited by my good friend Paul Gerber who is an English Language Arts teacher at Oyster-Adams Bilingual School. I have always known that Paul is a talented teacher and that his students are lucky to be in his class. Paul previously taught in New York City and in Mexico and has numerous degrees including a Masters from the prestigious London School of Economics. Paul really cares about his students and was selected to receive one of the twenty Rubenstein Awards for Highly Effective Teachers awarded this year. This celebration was originally scheduled for the evening that Hurricane Sandy came ashore and had to be postponed. As it turns out Paul was lucky because though they couldn't have been here for the first date this time his parents were able to be there and be a part of this special evening.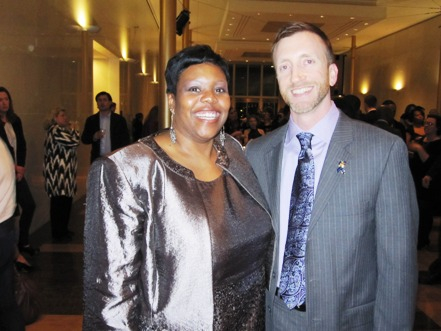 The event was conceived and is produced by George Stevens, Jr. an accomplished filmmaker and influential Washington arts figure who produced the Kennedy Center Honors from 1978 to 2011. The Master of Ceremonies for the third year was the award winning anchor of NBC News 4, Jim Vance.
DCPS Chancellor Kaya Henderson welcomed everyone and spoke of the strides that are being made in our schools. She acknowledged that there is a long way to go but said, "The first step in guaranteeing a good education is ensuring that every child has an excellent teacher and the teachers honored here tonight are a giant step in that direction." Ms. Henderson then introduced the exciting dance troupe Step Afrika who had students from DCPS join them for one of their numbers.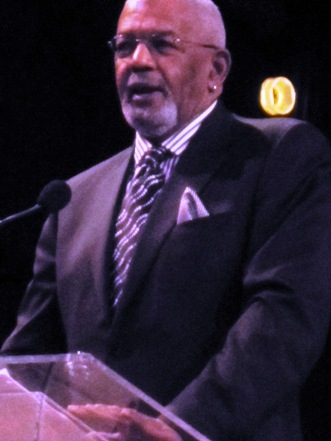 Seven Excellence in Teaching Awards were presented during the evening and presenters included Jim Lehrer, Andrea Mitchell, Mayor Vincent Gray and a special guest the amazing Roberta Flack. Ms. Flack was a teacher and got her start as a performer in the District at Mr. Henrys on the Hill. After presenting the award she sat down at the piano to play and sing and her voice is still as glorious as always. Unfortunately she only sang one song and I know that all of us were left wanting much more.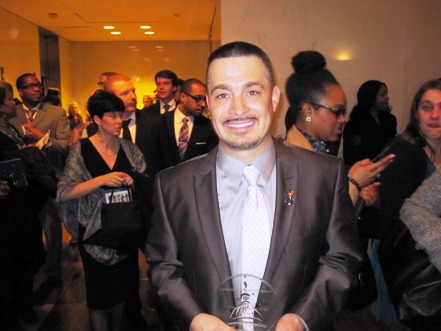 Also presented during the evening was the Excellence in Leadership Award which was given to David Binder, Principal of McKinley Tech High School. His students have made great strides in both reading and math and this year the school was recognized by the US Department of Education as a National Blue Ribbon School.
After the program the honorees and their guests were invited to a reception held in the terrace rooms of the Kennedy Center. All too seldom do we recognize the hard work that teachers do and events like these are really important.