St. Patrick's Day at Rí Rá Irish Pub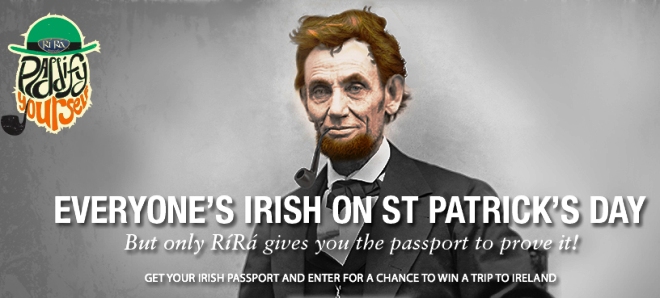 What better way to enjoy St. Patrick's Day than at Rí Rá Georgetown. Designed in the warm pub style of 19th and early 20th century Ireland and custom-made with salvaged material straight from Ireland, Each rescued artifact at Rí Rá has been carefully restored in County Wicklow, a scenic area just south of Dublin, and then shipped to Georgetown.
Starting at 10:00 am on Tuesday, March 17th, there'll be live music, Irish dancers, bagpipers all day, oh and did someone say Jameson Ice Luge?
Enter here for a chance to win a trip to Ireland.
Rí Rá Georgetown is located at 3125 M Street.