St. John's Gathers Green(s) at Annual Sale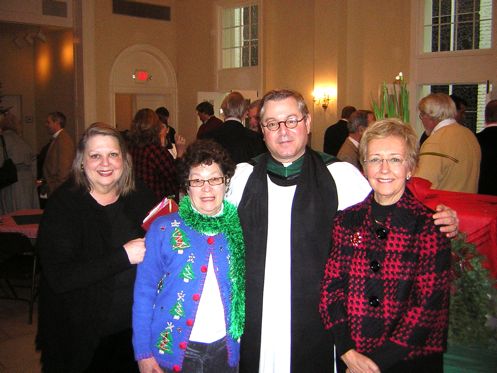 The St. John's Episcopal Church atrium was filled with the sounds of Christmas Saturday and Sunday as the church hosted its annual Greens Sale, complete with handmade wreathes, sweets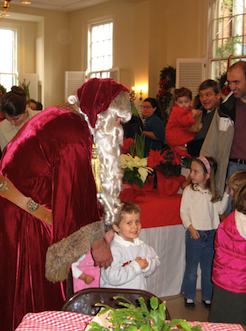 and other gifts -- many made by parishioners themselves. Co-chair Julie Cooke, a former aide to First Lady Barbara Bush, showed no signs of stress as she watched hundreds of happy children and church members gobble up cookies, cider, and Christmas decorations for an event that took weeks to put together. "It's a fundraiser but it's also about community. Families come, there is a lovely spirit about it. Authors come to sign their books," she said. "Everybody gets into it." Ann La Porta, co-chair, floated through the light-filled hall, hugging customers and well-wishers alike. St. John's has been hosting the sale for 50 years. Volunteers work steadily for weeks, putting together the wreaths, decorations, and other items, which are offered to the public and to members of the church. Church members even provide the green -- leaves, that is.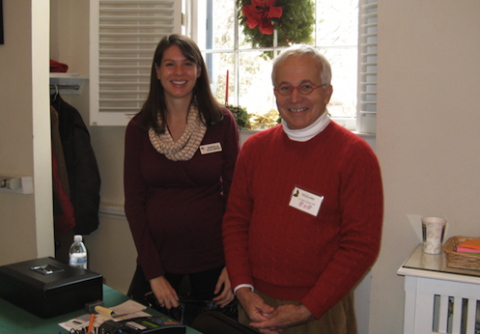 "Bob came to take a few branches of my holly," said Frida Burling, pointing outside her sun room to one of the contributors to the sale -- a generous tree. As might be expected in Georgetown, history and politics were part of the celebration. David Acheson offered signed copies of his new book, The Personal Correspondence of Harry S. Truman and Dean Acheson, 1953-1971.
St. John's was the first Episcopal Church in Washington to be established west of Rock Creek in 1796. Founded by early Georgetown business and social leaders, among them Francis Scott Key and Thomas Jefferson, the building was designed by the architect of the Capitol, Dr. William Thornton. Through the efforts of St.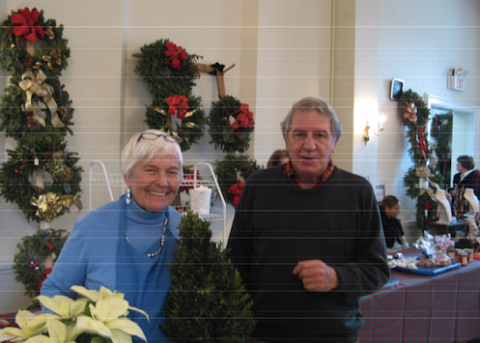 John's parishioners over the years, two other Episcopal churches in Georgetown were founded: Grace Episcopal Church and Christ Episcopal Church. But St. John's on O Street retains a singular spirit. "Our pastor is an oncologist who converted from Judaism - and he's gay," said one church member proudly. St. John's focuses on inclusion and service. It is one of the key members of the Georgetown Ministry Center, which shelters and serves the homeless, saving lives and helping individuals to stability. St. John's Rector, the Rev. Dr. Albert Scariato, has been at Saint John's since 2000.