Spyware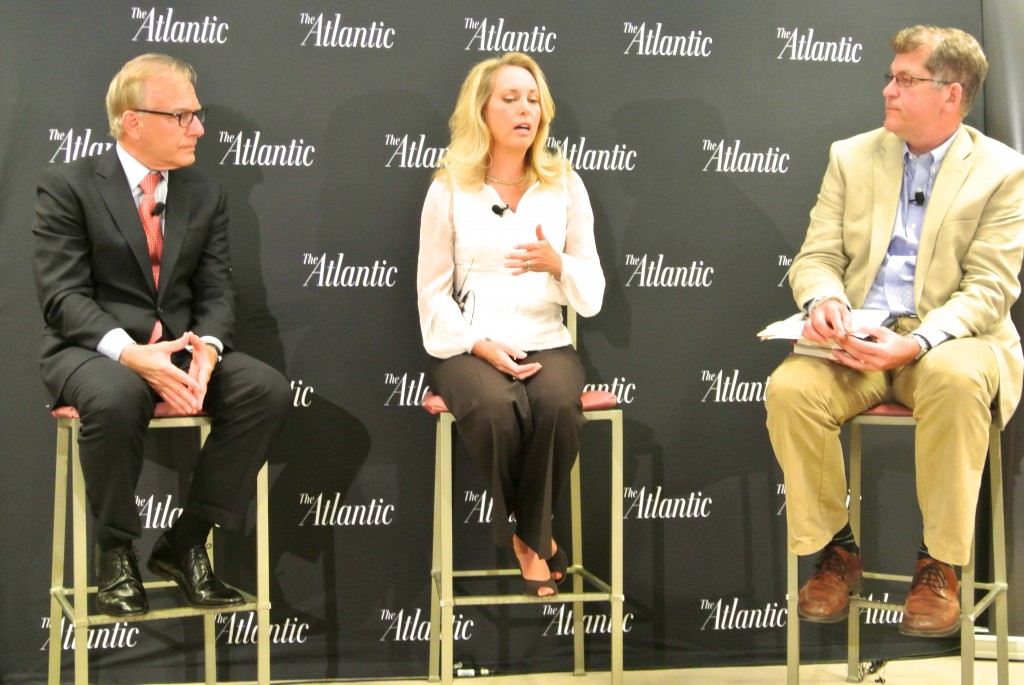 "I would never want to reveal sources or methods," said Valerie Plame at a joint book party for her novel "Blowback" and David Ignatius' "The Director" hosted by The Atlantic.
"And of course there was the CIA publication review board that I need to be responsible to as well," she added regarding obligations to the agency pertaining to secrets and all. "Even if I write a cookbook it needs to go to them."
Both are best-selling authors and US intelligence experts: Ignatius, a prize-winning columnist and author who has covered the Middle East and the CIA for more than 25 years, and Plame, author and twenty-year CIA Clandestine Service veteran.
They discussed their experiences in the world of international intelligence and the future of spycraft in a post-Snowden era, and shared anecdotes about the people and places that have inspired their writings.The Atlantic's Editor-at-Large, Steve Clemons, moderated the conversation.