Culture
|
October 11, 2023
|
Spy Tour of Georgetown
Explore the hidden history of our iconic neighborhood alongside a former intelligence officer.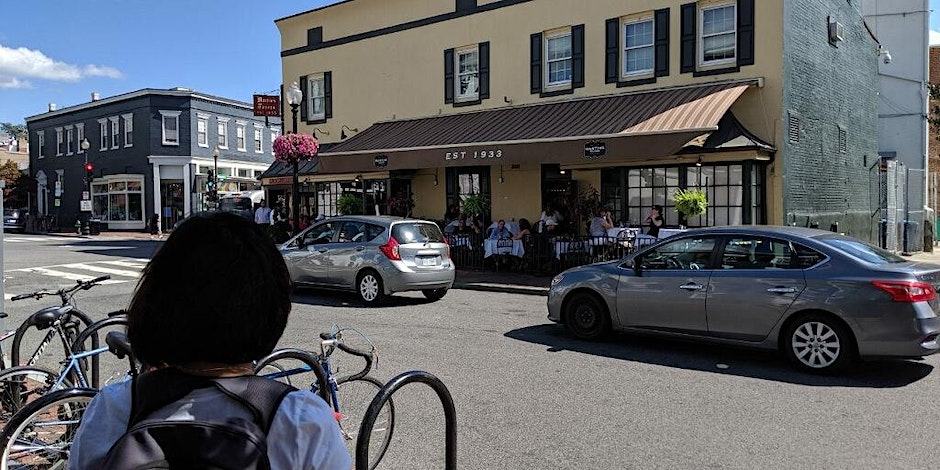 If you enjoy real-life spy stories, covert operations, and international intrigue, this tour is for you. Sunday, October 15, 2023 from 10:00 - 11:30 am, learn spy mindset as you explore the hidden history of Georgetown. Purchase tickets here.
Hear about the crucial role residents played in espionage during WWII and the Soviet Era. And… conduct a secret operation.
Hint: Bring your map reading skills.
Don't forget your walking shoes, bring water, and dress for the weather.
*Note: This tour begins outside of Oak Hill Cemetery, 3001 R Street NW and ends about .7 mile away outside of Martin's Tavern
Hosts:
Rosanna Minchew has 20+ years of experience in intelligence, security, and risk, including 15 years at CIA in operational and leadership positions in Latin America, Europe, South Asia, Iraq and Washington D.C. Today, Rosanna continues to participate in scenario-based training in the intelligence space, has advised on interdiction efforts by U.S. Customs & Border Protection, and has been integral in insider risk investigations in the oil and energy sector.
George is a former Senior National Security Officer with 30 years of experience with the Central Intelligence Agency, Department of State, and as a Military Intelligence Officer in the United States Army. He served multiple assignments in Central Europe, Eastern Europe, and South Asia leading intelligence collection operations. He also led the CIA's advanced tradecraft school and worked in the CIA's Counterintelligence Center.