Spring is the Time to Enjoy Virginia Wines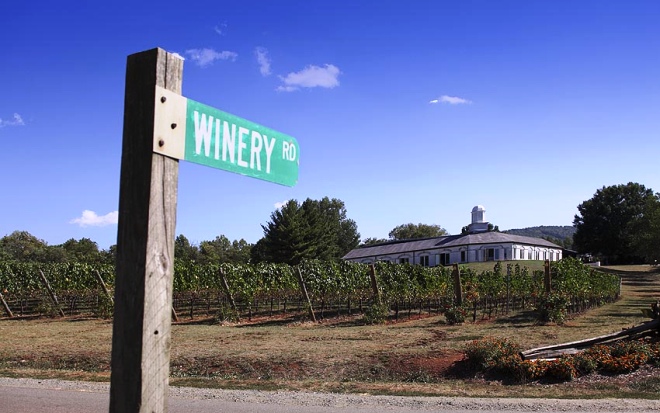 It's that time of year and my spring fever is kicking into high gear. For me, this involves tasting and experiencing as many of the new releases as possible. I'm traveling to eastern Washington State, Oregon, northern California and Bordeaux to do so. But I'm also exploring in my own backyard. I've had two enjoyable experiences recently exploring Virginia wines.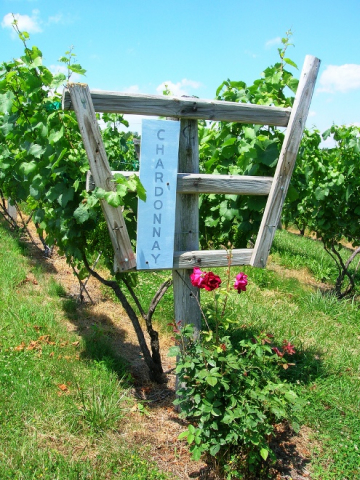 I made a visit to one of my all-time favorite vineyards in the world: Linden Vineyards, right off I-66 in Northern Virginia. Now, a visit to Linden is not the same as visiting many other vineyard estates. You drive on a gravel road, limousines and buses are prohibited, and they do not accept groups larger than four people. If you have trouble functioning without cellular tower access, this may not be for you. But if you are a serious wine consumer and you're interested to see the wines that Virginia can produce, a visit to Linden Vineyards will be as good an experience as any you can find on the US coasts.
Linden Vineyards' wines are 100 percent authentic, meaning that everything in the bottle comes from the specific vineyard sites. Owner/winemaker Jim Law has worked these impressive vineyard sites meticulously for decades and has mastered them to a science not achieved by many in his profession. His wines feature world-class Chardonnays and red Bordeaux blends from three specific vineyards: Hardscrabble, Boisseau, and Avenius. All of these vineyards I have it from a reliable source are going to represent Virginia in the first round of American Grand Cru vineyard nominations.
I tasted all the new releases and each was as amazing and as distinctive as the individual vineyard sites they come from. The experience offered at Linden is one of the few where a consumer can see, feel and taste the vineyard differentiation between high quality wines made by the same winemaker. It's an easy drive from DC, so I heartily recommend that serious wine consumers go for a visit and buy some of these amazing wines.
Now, a spring fever focused on tasting all the best-in-class wines produced in Virginia is no simple task. The various Virginia wine appellations are scattered across lots of geography and sampling them is nothing like driving down the Silverado Trail in Napa Valley where wineries seem neatly stacked back to back. Therefore, I was fortunate to attend a side-by-side tasting of the 12 gold medal winners of the Virginia Wineries Association's Governor's Cup Competition at the Capital Wine School in D.C. I recommend this establishment as a venue to get high-quality, non-biased wine education.
Image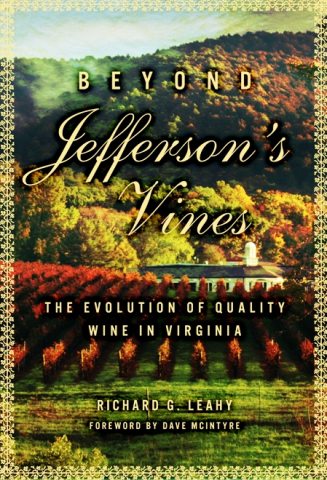 The annual Governor's Cup Wine Competition serves to showcase many best-in-class wines being produced in the Commonwealth. (It's an opt-in endeavor and not all the wine producers in the state chose to submit their best wines every year.) The event held earlier this year was the 31st annual for the Commonwealth.
The side-by-side tasting event at the Capital Wine School was hosted by two local notables: Master of Wine and school owner Jay Youmans, and Charlottesville resident Richard G. Leahy, one of the foremost authorities on vineyards and wines of Virginia and the author of the book Beyond Jefferson's Vines. Tasting Virginia's gold-medal winners was a decent guide to discovering the current best-in-class wines produced there. Interestingly, this year's gold medal winners involved a pretty rare display as there were 11 reds and one sparkling rose. This reflects the stupendous high quality vintages for red wine grapes in Virginia in 2009 and 2010.
The majority of the winners this year came from areas between the Northern Virginia Region and the Monticello AVA near Charlottesville, which are, coincidently, the most convenient to access for DC-area residents. If you have not experienced a Virginia red wine or it's been a while since you made the effort, you really owe it to yourself to check these out:
The 2013 Virginia's Governor's Cup Gold Medal winners:
· 2008 Trump Winery Sparkling Rose
· 2009 Pollak Vineyards Cabernet Franc Reserve
· 2009 Lovingston Winery – Josie's Knoll Estate Reserve
· 2010 King Family Vineyards Meritage
· 2010 RdV Vineyards – Rendevous
· 2010 Philip Carter Winery – Cleve
· 2010 Rappahannock Cellars Meritage
· 2010 Sunset Hills Vineyard – Mosiac
· 2010 Potomac Point – Richland Reserve Heritage
· 2010 Cooper Vineyards – Petit Verdot Reserve
· 2010 RdV Vineyards – Lost Mountain
· 2009 Barboursville Vineyards' Octagon 12th Edition.