Spreading the love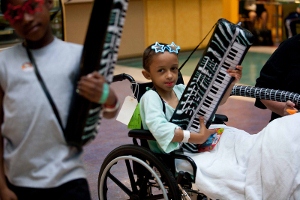 Starlight Children's Foundation MidAtlantic will honor Georgetown University Hospital's Department of Pediatrics and Franco Nuschese, principal owner of Cafe Milano, at its annual Taste of the Stars Gala on Saturday Nov. 19 at the Four Seasons Hotel in Georgetown.
The Peter Samuelson Founders Award will go to Georgetown University Hospital's Department of Pediatrics, for its "significant and ongoing contributions to the healing of and service to critically ill children." Accepting award on behalf of the department will be Dr. David B. Nelson, chair and professor, the Pediatrics Department.
"Georgetown's clinicians, researchers and are teams have transformed health care for children in and around Washington, D.C.," said Dr. Tom Woteki, chairman of the board of directors for Starlight Children's Foundation MidAtlantic. "Georgetown University, a leading pediatric clinical research facility, is a national leader in developing techniques and new therapies to support our children's emotional and physical well being."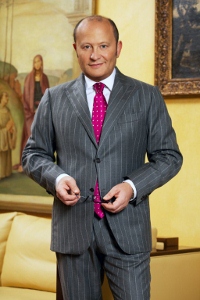 Nuschese will receive the Community Star Award. This award recognizes an individual whose leadership sets the standard of excellence in contributing to the health and well-being of children and their families.
"There is no better choice for our Starlight Community Star Award than Mr. Nuschese," said Jim Bell, gala chairman and member of the foundation's board of directors.
"Franco has dedicated time and resources to his community and caring for those who are most likely to be left behind. He is a true community star who recognizes the importance of being involved, taking initiative, and solving problems in the communities."
Since 1999, foundation has been helping seriously ill children and their families cope with their pain, fear and isolation through entertainment, education and family activities. Last year, Starlight MidAtlantic provided over 2 million hours of entertainment in the hospital, in the community and on the Web, for 220,000 children and their families in the District of Columbia, Delaware, Maryland, Pennsylvania, Virginia and West Virginia.