The Sporting Spirit of Hermès Sets Tone for Washington Winter Show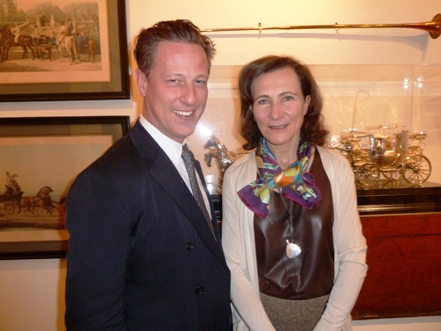 What better way to kick off the 2013 Washington Winter Show, with its sporting life antiques theme, than with en exclusive look at Hermes? Madame Ménéhould de Bazelaire, Director of Cultural Heritage for Hermès, regaled guests (it was a sold-out lecture/luncheon) with an intimate photo tour of the museum's private collection, rich in equestrian history.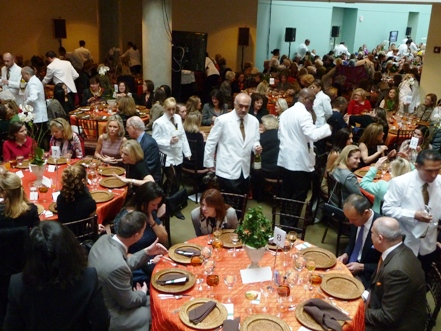 In fact, the first client of Thierry Hermès was the horse. That was 1837 when the company was founded. It was in equine equipage that Hermès allure first took form, tailored in leather and hardware, honestly and elegantly designed. Since its foundation, Hermès has specialized in equestrian harnesses, calèches and functional fittings.
It was the invention of the zipper in 1928 that made way for the company's first ultra chic leather riding jacket. Their tradition of creating accoutrements (and elegant silk scarves) for travel and sport extends to golf, tennis, skiing and even walking.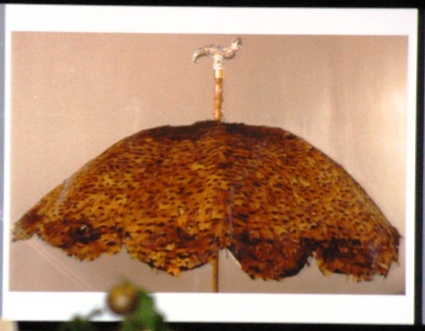 Ever wonder what inspired that signature Hermès orange? As Madame Ménéhould de Bazelaire explained, "During the height of World War II, because of the German occupation, supplies of their 'ultra-coueleurs' ivory and mustard, used for our paper mache boxes, were in very short supply. Instead, we selected orange, a plentiful color then, because it was considered too avant-garde. Later, customers wanted us to keep it because it evoked a joyful dawn after a war-torn grey Paris."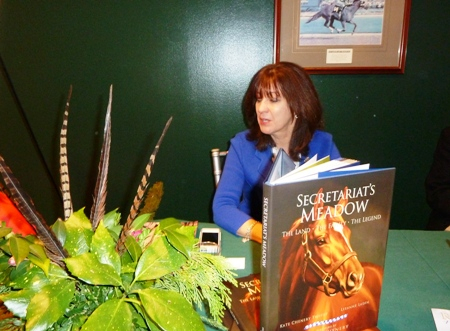 Co-author Leeanne Meadows was on hand after the luncheon to sign copies of Secretariat's Meadow – The Land, The Family, The Legend, and Riva Ridge - Penny's First Champion.
Sporting Pastimes: Art & Objects of Leisure, the loan exhibit from the National Sporting Library and Sporting Museum in Middleburg, Va. at the entrance to the three floors of exhibtors' halls includes painting, sculpture, and prints by leading animal and sporting artists, as well as attire, equipment, and rare books dating to the 17th century.
Highlights include a bronze sculpture by John Skeaping of Paul Mellon's champion horse, Fort Marcy, a 1653 First Edition of The Compleat Angler, and the Meadow Farm silks, the colors of Honorary Washington Winter Show Chair Penny Chenery's Triple Crown winner Secretariat, on loan from Washington & Lee University.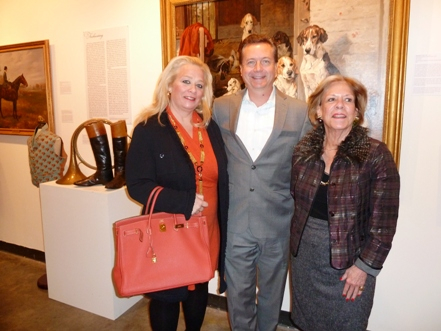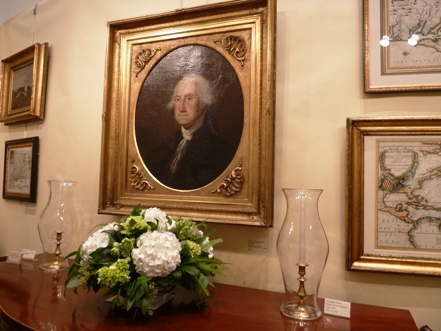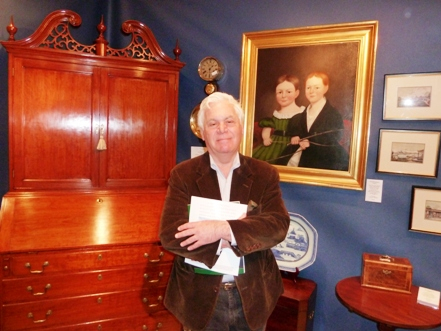 Saturday events include: Appraisals from 9:00 - 11:00 am (no tickets or reservations required; appraisal fee applies) and Jazz Ensemble from 6:00 - 8:00 pm.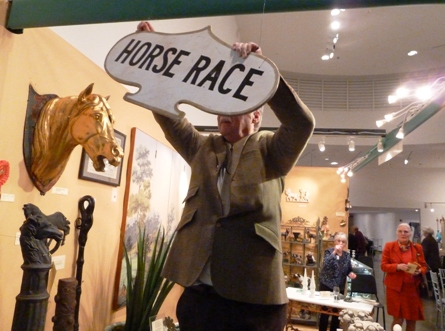 Show Hours: Friday and Saturday: 11:00 am - 8:00 pm. Sunday: 11:00 am - 5:00 pm.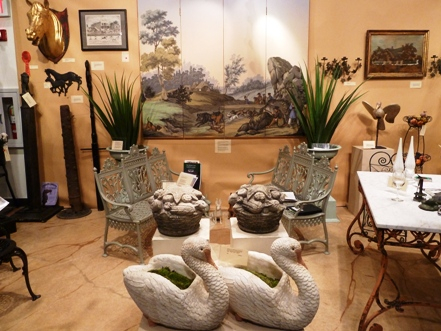 The Washington Winter Show at The The Katzen Arts Center American University is located at 4400 Massachusetts Avenue NW.