The Spirit of the Red Wagon is Alive and Well at Christ Child Opportunity Shop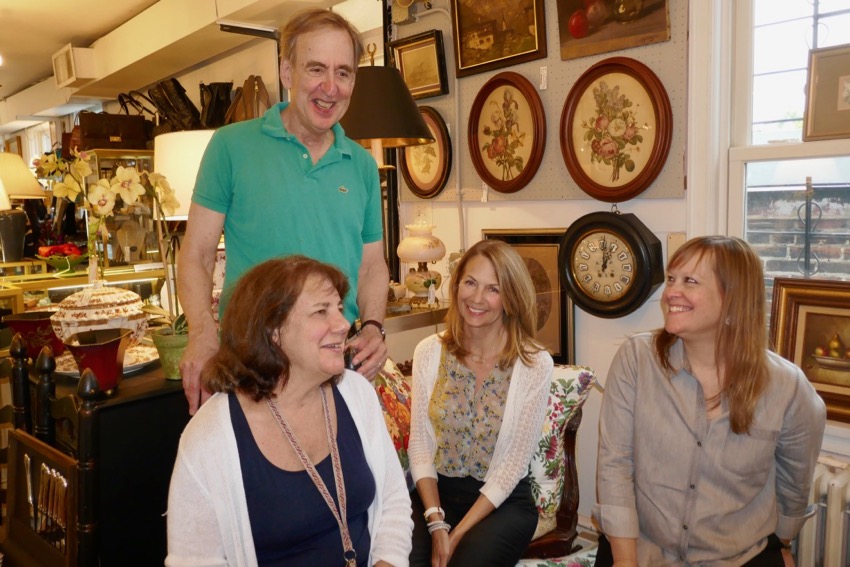 In 1885, a little boy named Paul wanted a red wagon for Christmas but his father had recently lost his job. Mary Virginia Merrick stepped in to make his dream come true with a gift tag "from the Christ Child." With that, the first woman-owned non-profit in Washington, D.C. was born.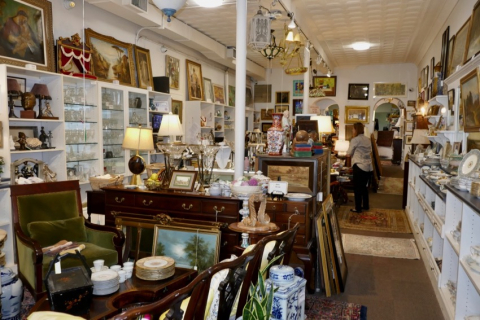 For the past 86 years, the spirit of the red wagon has been operating out of a donated building at 1427 Wisconsin Avenue in Georgetown.
Christ Child Opportunity Shop is a high-end consignment store that markets and sells antiques, fine jewelry, sterling silver, crystal, chandeliers, Asian collectibles, designer clothing, and accessories.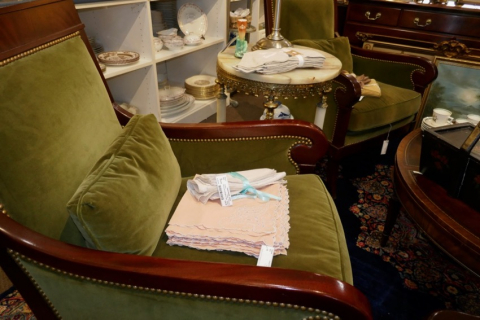 All proceeds support the Washington, D.C. Chapter of The Christ Child Society, a charitable organization dedicated to improving the lives of children.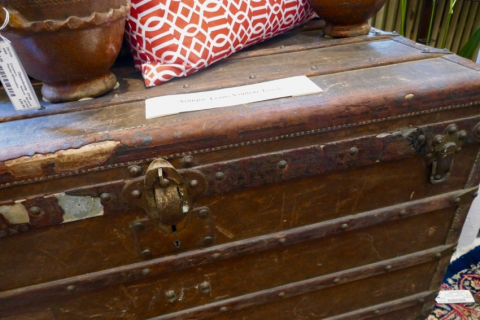 Over the decades, the shop has seen more than its fair share of famous consigners and shoppers. Senator's wife, Jackie Kennedy brought items in to consign when she lived in the neighborhood. Antiques lover, Harrison Ford stops in when he's in town. Laura Bush, Sharon Stone, Kitty Kelley, Nate Berkus, Norah O' Donnell have all been in.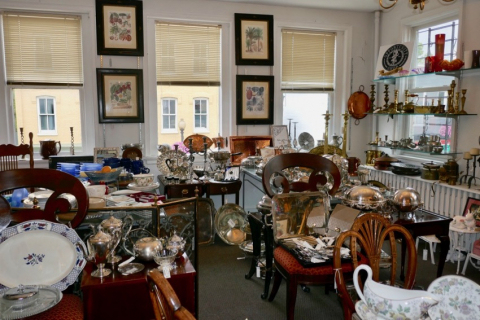 Armed with over 30 years experience managing non-profits and museum shops, Chris DerDerian has been the store's director since 2016. On a rainy August morning, together with shop manager Kelly Gotthardt, The Georgetown Dish was given a tour of two floors chock full of treasures.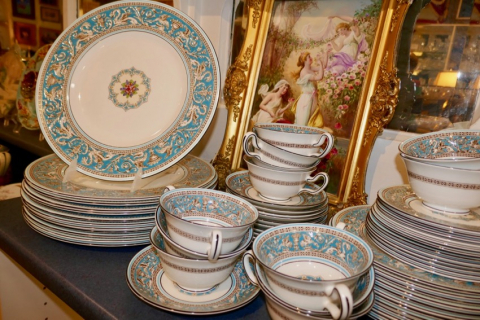 Thanks to a charming pro bono design by a graphic designer at The National Archives, they've got a new logo too.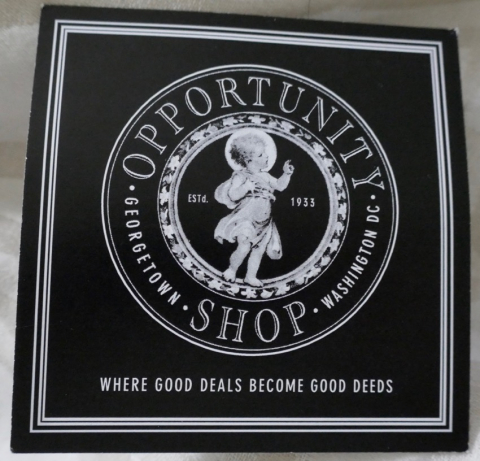 Looking for an antique Louis Vuitton trunk, an Hermes writing desk or service for 12 of Wedgwood Florentine? How about a pair of newly upholstered green velvet armchairs?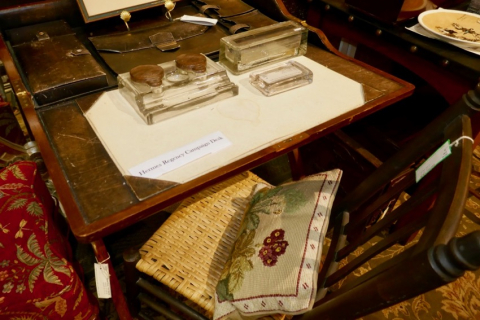 Georgetown author and long-time volunteer, Cathy Alter loves to shop there for herself. "I found an 18 carat gold ring from Tiffany once. Those Victorians had a utensil for everything. I buy silver as housewarming or hostess gifts. They're really special without being overpriced. And seriously, what do you give a person who has everything? A lemon fork, of course."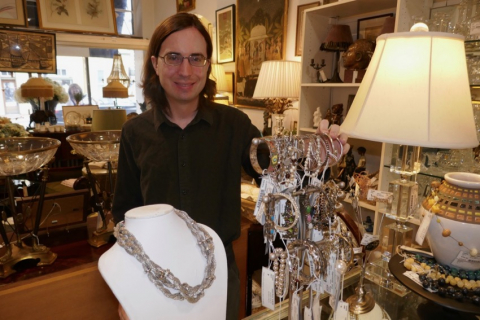 */
For more information about The Christ Child Society and its mission, visit their website.