The Spirit of No. 209 Gin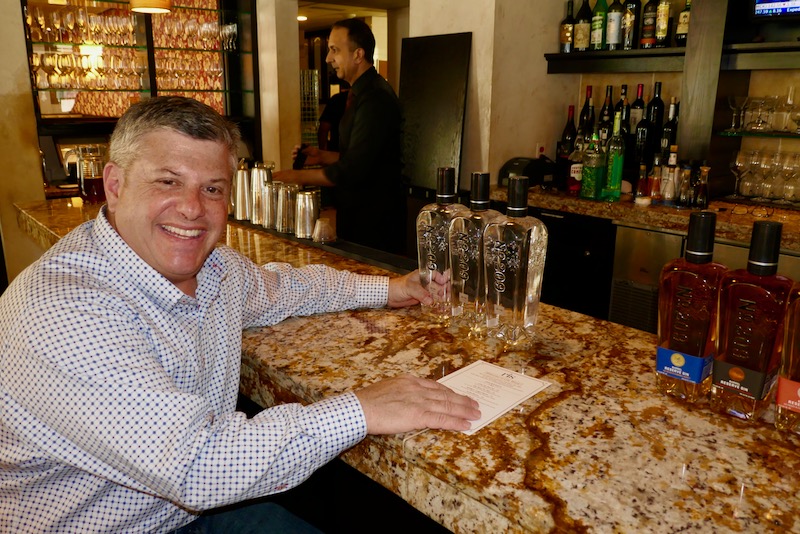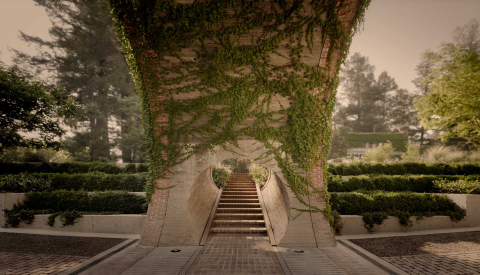 By Friday afternoon I was learning all about Dutch courage and genever and single-sourced Italian juniper over cocktails at Ris, thanks to Peter Abrahams and a chance encounter at Ace Beverage Fine Wines and Spirits the day before. The former publisher of DC Modern Luxury magazine was in town and in fine spirits for Gin Week.
After tasting 209 for the first time, he was so impressed, "This is what I want to do for the rest of my life," No. 209's new president explained over his "Hay Barn," a savory concoction of No. 209 Gin, Dolin Dry Vermouth, rhubarb, fennel and lemon. A visit to Edge Hill Winery in St. Helena early last year was all it took. It was on that spectacular Napa property in 1870 that William Scheffler purchased the patent for a new pot still and was granted distillery license 209.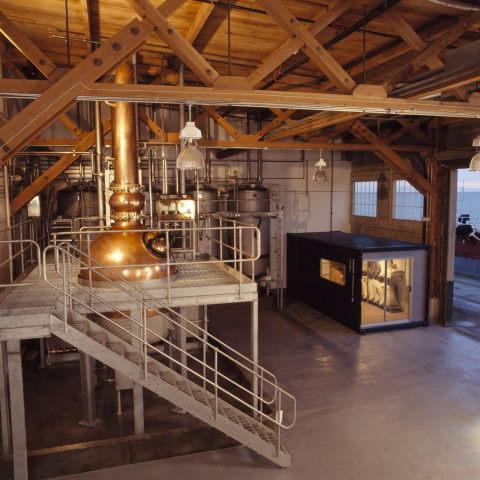 Fast forward to 1999 when Leslie Rudd bought the estate with plans to resume making wine there and discovered "Registered Distillery No. 209" painted above the iron doors of what was being used as a hay barn. Turned out the original building wasn't ideal so a new distillery was built over Pier 50 in San Francisco.
With a nod to his hometown, Abrahams describes San Francisco as "a drinking city, very inclusive, like Boston. What do you feel like tonight? They're carefree with a real mixology mentality."
Ranked 12th in the world for taste by Simon Difford, the foremost cocktail bar critic, No. 209 is also the only distillery built over water, making the temperature perfect for year-round distilling.
We were on our fourth cocktail as he described the 11 hour distillation process in a huge copper alembic pot, affectionately named Rosie. "Besides juniper imported from Italy, the recipe includes citrus spices of bergamot orange, lemon peel, cardamom pods, cassia bark, angelica root and coriander seeds."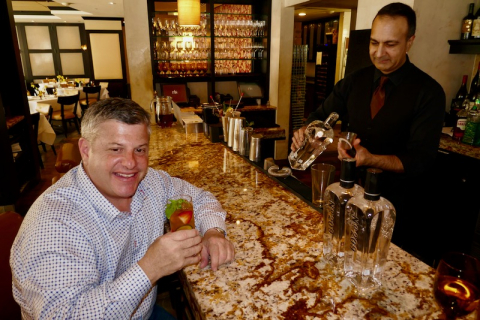 Their handcrafted spirit collection includes the original No. 209 and special reserve blends of Chardonnay, Sauvignon Blanc, and Cabernet Sauvignon. There's even a gin and vodka that's kosher for Passover.
"This cocktail movement is millenial-driven, I think they will embrace our gin here. DC is a very sophisticated town. This is definitely not your grandfather's gin."
And how does Abrahams like his No. 209 best? "Equal parts No. 209, green Chartreuse, maraschino liquer, lime juice, with no ice, poured through a strainer." That's "The Last Word."
*/
*/
*/