In The Spirit of Giving Thanks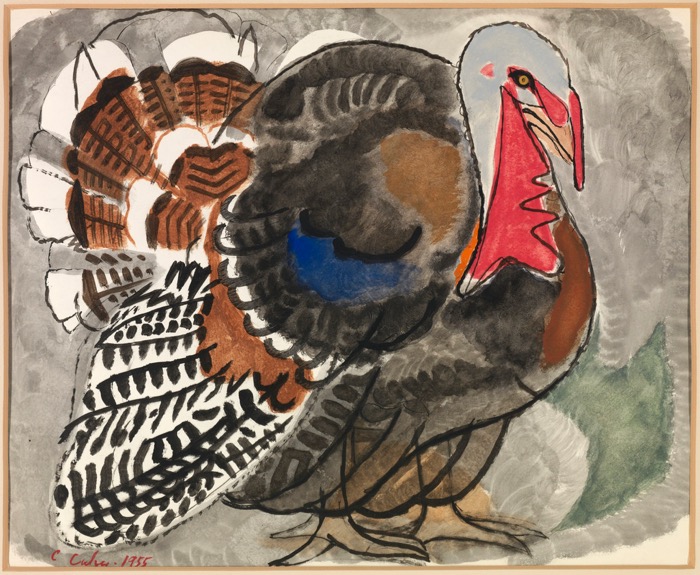 "Most of the credit for the establishment of an annual Thanksgiving holiday may be given to Sarah Josepha Hale. Editor of Ladies Magazine and Godey's Lady's Book, she began to agitate for such a day in 1827 by printing articles in the magazines. She also published stories and recipes, and wrote scores of letters to governors, senators, and presidents. After 36 years of crusading, she won her battle. On October 3, 1863, buoyed by the Union victory at Gettysburg, President Lincoln proclaimed that November 26, would be a national Thanksgiving Day, to be observed every year on the fourth Thursday of November."
Check out more interesting historical facts and Thanksgiving themed art at the Smithsonian Institution.
*/