Spirit of Georgetown shines through downpour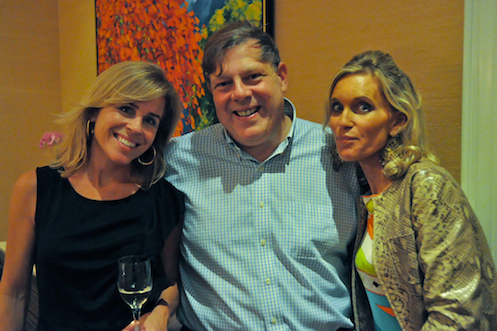 An evening downpour became a deluge just as the Spirit of Georgetown 2011 benefit for the Georgetown Ministry Center, but it didn't manage to dampen the spirit of lively supporters who filled the house and an outdoor tent at the home of hosts Nancy Jacobson and Mark Penn. "It was beautiful," said CAG President Jennifer Altemus. "People kept coming."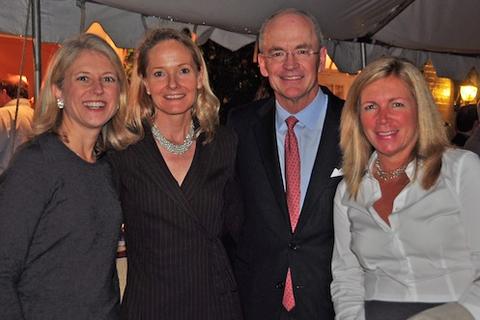 The event was co-chaired by The Georgetown Dish contributor Page Evans, Eileen McGrath and Shannon Warner, raising funds for the beloved Ministry Center. The benefit honored Page and Howard Smith for their many contributions to the community and for their support of the Ministry Center for so many years.
Evans said she was thrilled with the turnout. "I think people in Georgetown realize what an important cause this is," she said. "Howard and Page Smith are so dedicated to Georgetown Ministries and the work Gunther does there. Not only does Page deliver sandwiches to the homeless every week, but she and Howard--and his firm, Walker Dunlop--have been instrumental in raising money for GMC. This town needs more people like Page and Howard."