Spirit of Georgetown Honors Patricia Davies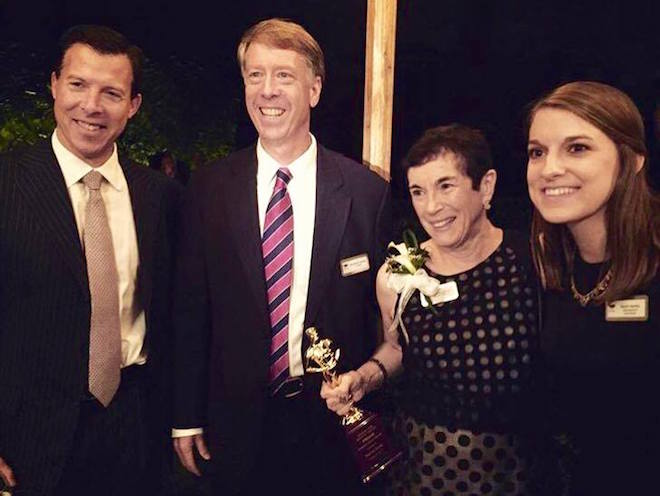 Karen and Bill Sonneborn graciously hosted close to 200 guests in their stunning Georgetown home and garden to honor Patricia Davies for her commitment to helping homeless individuals on October 13th for the annual Spirit of Georgetown fundraiser.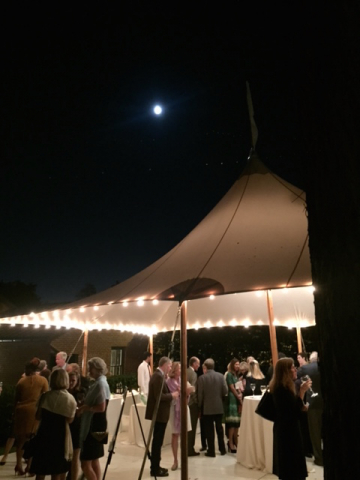 Event Co-chairs, Megan Gabriel and Nancy Taylor Bubes welcomed guests to the Spirit of Georgetown and thanked them for their support of Georgetown Ministry Center.
Board President, Alex Bullock spoke about the importance and the impact of Georgetown Ministry Center's (GMC) Day Center, Winter Shelter and Street Outreach programs. Sabrina Burrell, GMC case manager, shared a recent success story about a GMC guest moving into permanent housing. In the last 16 months, through a massive community effort, GMC advocated for guests and collaborated with other providers to help move 32 people into permanent housing. Nine are at the door of housing and seven are a work in progress. It is the generosity of our supporters that makes this work possible.
Bullock then presented Davies with the 2016 Freddie, their humanitarian award named to memorialize a homeless man who died in a phone booth in Georgetown and whose death led to the founding of GMC.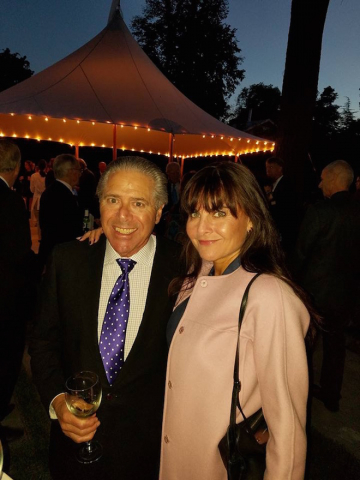 Pat Davies was honored because she has demonstrated unyielding dedication and leadership on behalf of Georgetown Ministry Center since 2007. A tireless advocate for individuals experiencing homelessness, Davies has been a leader and a friend to all who are involved with GMC, most importantly to those who depend on the Center for a sense of belonging each day.
The generosity of their sponsors and event attendees was certainly celebrated as well. A big thank you to Broad Branch Market, partyhands, Sperry Tents and Washington Fine Properties for their help with the event, and to our corporate sponsors: Walker & Dunlop LLC, CSC Leasing Company, Washington Fine Properties, John D. Richardson Company and Martin's Tavern.