Special Olympics DC's Polar Plunge Feb.11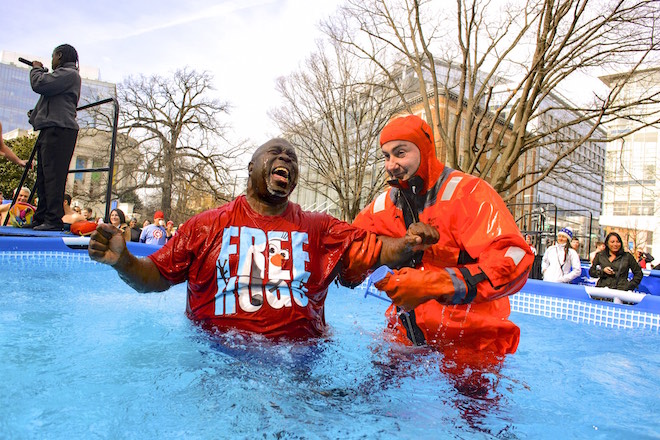 Take the Polar Plunge and support Special Olympics DC on February 11, 2107 by coming out to Nationals Park from noon to 4:00 pm.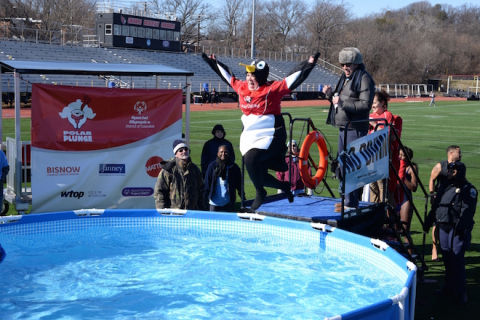 This annual event is one of Special Olympics' biggest fundraisers, and sustains their many programs that provide recreational and lifestyle support to those with disabilities.
The way it works is simple. Individuals or teams register here, set up a Personal Plunge page where their supporters can donate, and then on February 11th, jump in a giant pool of ice water to the delight of hundreds of spectators and fellow plungers.
The Polar Plunge is the perfect answer for anyone who wants to:
- Give back to a truly incredible cause
- Get the beach bod started early (the only way to do a public pool jump is to look good doing it)
- Do something more unique than run for 3.1 miles. Like dive into a freezing cold pool in February. At Nats Park.