Sousou & Maher Cissoko at Embassy of Sweden March 12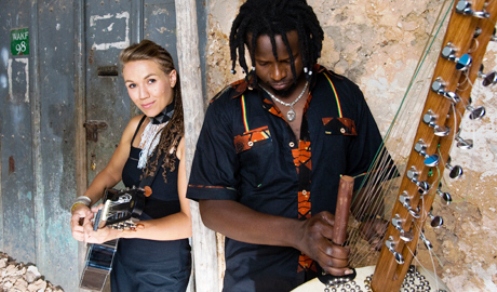 Swedish/Sengalese couple Sousou & Maher Cissoko share a destiny shaped by music. Sousou grew up in southern Sweden and fell in love with the kora, a West African stringed instrument when her father started playing with the Gambian griot Alagie Mbye. Maher Cissouko was born into a well-known griot family from Casamance, Senegal, and learned to play the kora at an early age.
West African music mixed with influences of reggae, mbalax, pop, folk, soul and blues has made this couple popular in Scandinavia and around the world.
Together they will share their musical story at Embassy of Sweden on March 12 at Embassy of Sweden.
Doors open at 6:00 pm. Show starts at 6:30 pm.
Embassy of Sweden is located at 2900 K Street.