Sonoma Eats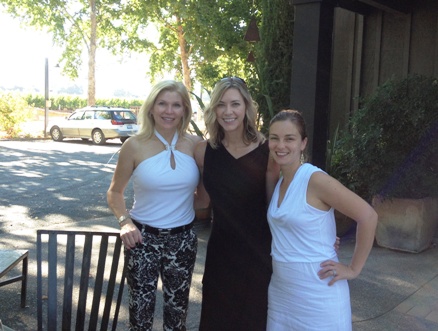 You may remember from an article about Seattle Eats earlier this spring that I love to discover new places via food and drinks. This past weekend, thanks to the 40th birthday of one of my very best friends, I had the pleasure of spending 36 hours in Napa/ Sonoma. Thirty six hours is not a very long time, in particular when so many culinary delights are to be discovered … but we made the best of it. Here are some highlights from our trip: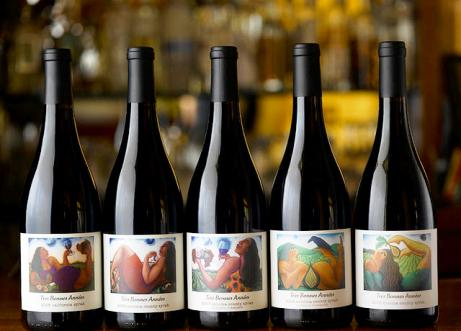 Lunch at The Girl and The Fig. I have to admit I had gone there once before (this is my second time to Sonoma), and it is still one of my favorites. The back courtyard is delightful in sight, smell and sound. No one comes to the Girl and the Fig for a quick lunch indeed, and cocktails as well as wines abound. I enjoyed their fabulous squash soup (it was their soup special that day), followed by one of the best steak tartares I have ever had. The wine list here is interesting, as they do not offer either of my go-tos, namely Chardonnay and Cabernet Sauvignon. Instead, they offer a "Rhone-Alone" wine list with superb selections. With our lunch we had Languedoc Rosé.
Dinner that evening was at Olive and Vine in Glen Ellen. While the service was a tad slow, the food was excellent and I discovered a new and truly fabulous Chardonnay, Flowers Sonoma Coast. Its poetic name inspired me to get it, and it is now one of my favorites.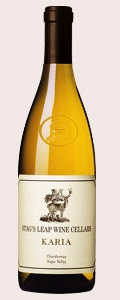 Saturday included a tour of two wineries, Stag's Leap Wine Cellars and Honig. I was particularly excited to go to Stag's Leap Wine Cellars, as I had failed at my last attempt, ending instead at Stags' Leap Winery. I am sure I am not the only consumer who has gotten confused by these two names – the difference is the apostrophe. Stag's Leap Wine Cellars was fabulous – not only did I get to have another of my favorite Chardonnays, the Karia, but I also learned more about the significance of this vineyard in the history of California wines, when during the Paris tasting of 1976 Stag's Leap Cabernet Sauvignon won over some of the best French Bordeaux. California was then officially on the map of wine regions!
Honig was as delightful as it was casual. Family-owned, this vineyard known mostly for its Cabernet (a great value for a $40 ish bottle) has charm, a staff full of anecdotes and jokes, and perhaps the most beautiful outdoor courtyard.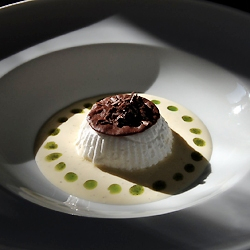 Of course, we also had wine with lunch… which was at Bouchon. Owned by Thomas Keller of French Laundry fame (that will have to be for another trip), lunch there was fun, French-inspired, and fabulous. The chicken terrine is to-die-for, as is the chicken liver paté (yes, I had both during one meal). Oysters and their seasonal tomato salad made for a full meal, yet we all still had room for dessert. The île flottante was the winner; we decided it truly was just a vehicle for caramel sauce!
Not that we were particularly hungry for dinner, yet another amazing meal awaited us at El Dorado Kitchen. Ironically, not a drop of wine was consumed during dinner (according to our excellent waiter, this is quite common after a day at the wineries!) Instead, we enjoyed refreshing gin cocktails. In particular, the corn ravioli were surprising in texture (in a good way) and filled with fresh vegetables that tasted like they were picked that very morning.
All in all, the company was as delicious as all of our culinary delights. And now it's back to water and salads, dressing on the side, thank you!