Snow-Covered Clover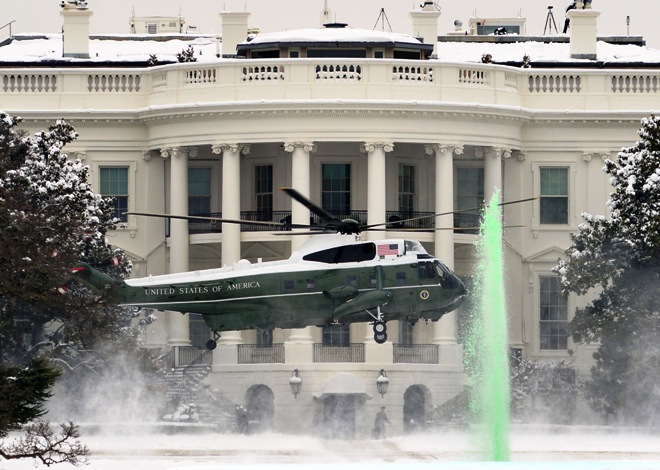 Michelle Obama started coloring the White House fountains green on St Patrick's Day as a tip of the derby to her hometown of Chicago where downtown rivers flow with green tinted water every March 17th as part of a long standing holiday tradition.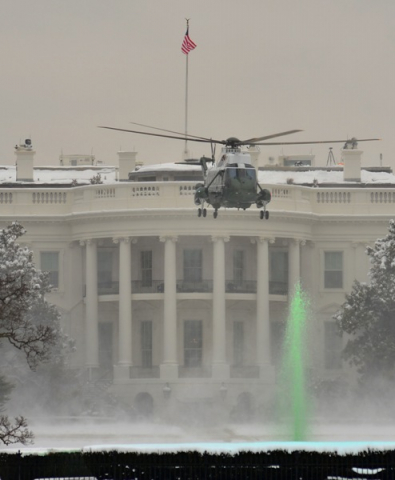 The snapshot view the First Lady envisioned for tourists to enjoy on St. Patrick's Day when they visited the White House couldn't have possibly resembled the weather impaired scene I witnessed at the executive residence yesterday. It was four days until the official start of spring and I only noticed I was traipsing through a bed of purple crocus when the ice it was encrusted in crunched under my boots.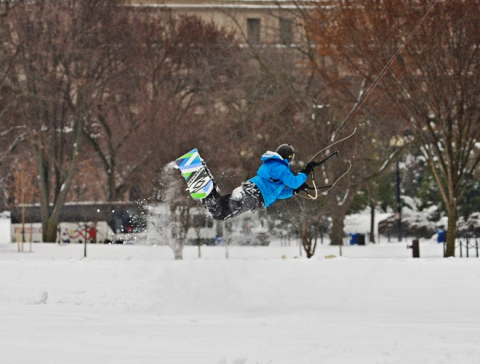 President Obama's trio of helicopters flew over a scene featuring a kite-boarder casually carving back and forth in front of the Washington Monument as if he went snow kiting on the mall every weekend in the spring.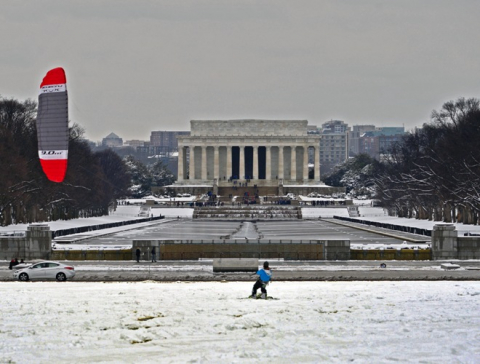 Marine One set down on a South Lawn covered with 8 to 10 inches of snow and delivered the President to the entertaining view of what I would describe as a fountain imitating a giant green slush puppy machine vomitously malfunctioning in the foreground of the South Portico.