Sniff ... Sniff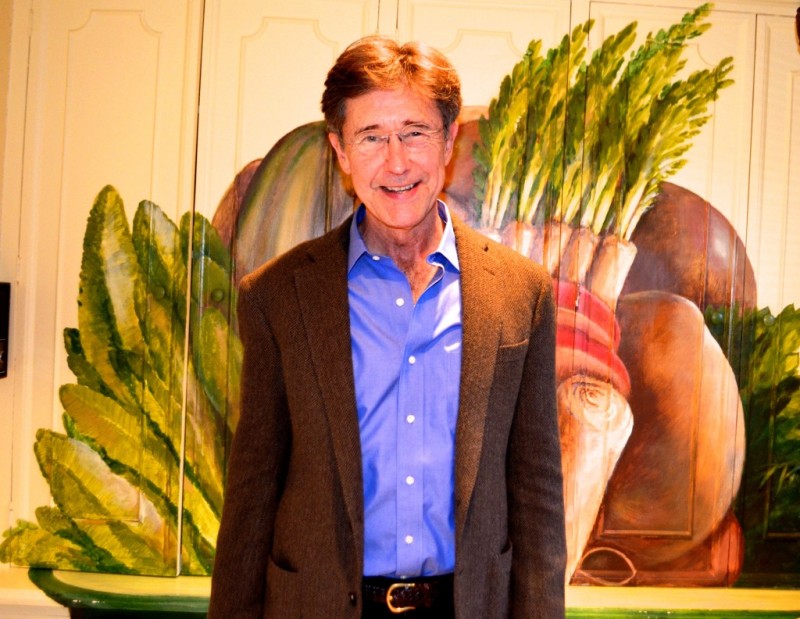 "I have a long bio here that I have created which I am not going to read to you," said Richard Rymland, co-host with wife Catherine Wyler at a book party in their home for Jim Conaway's "Nose": A Novel.
"I have a great affection for his work. Usually people invite you to a book party so you'll buy the book. I feel like Cathy and I invited you here tonight because this book is really fun and a great read, so this is a treat for all of you. If you don't buy this book, you'll be missing a fabulous laugh.
In Jim's earlier books, of which there are many, one sticks in my mind, "Memphis Afternoon," which was the first time reading a book where I found myself sobbing in my bathroom."
"That is about the best thing you could say about an author," replied Conaway.
"It's hard to know what to say about the subject matter of the book. We all think we know what Napa Valley is about and it's often obnoxious.
The two ways of thinking about it is … it's sort of helpful if you're going to read my novel to know … one is that Napa and places like it are really big hot tubs stuffed full of naked little Gatsby's who are all trying to stand up and shake it and be noted.