Sneak Peek: Farmers Fishers Bakers Coming to Washington Harbour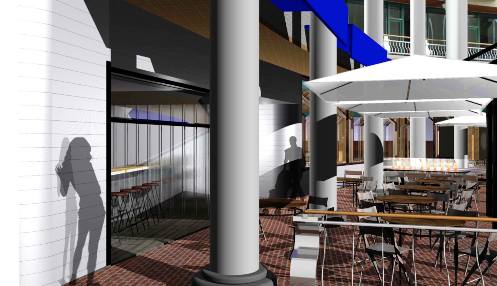 Debuting this fall on the Georgetown Waterfront is Farmers Fishers Bakers, a new farm-to-table restaurant with a bakery. GrizForm Design Architects, the same team behind the success of Founding Farmers is collaborating on a design inspired by an urban farmhouse for the 9,800 square foot space.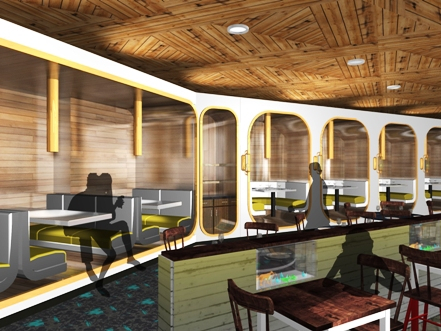 Art in the bar area will include sculptural farm animals and gardening tools used as a seasonal display to garner the farmhouse theme.
Bar design details include flooring inspired by field grids seen from an airplane above and brown lighting that will bring a sunset feeling indoors.
The nautical-inspired back dining area offers pod-like booths that are intimate and can seat four-to-six diners.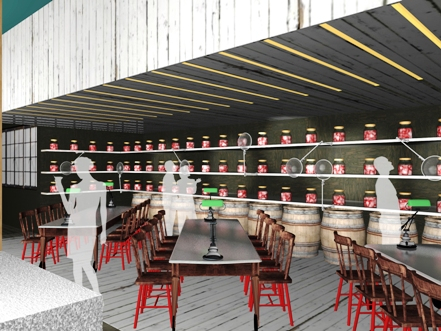 A series of dioramas will be found throughout the space with miniature versions of a farm setting.
Communal tables that seat about 10 will sit above whitewashed wood flooring in the pantry area. Alongside the tables (also in the pantry) will be barrels and shelving with items that the restaurant pickled, grew, and made so that diners can enjoy the freshest ingredients.