'The Smithsonian's History of America in 101 Objects'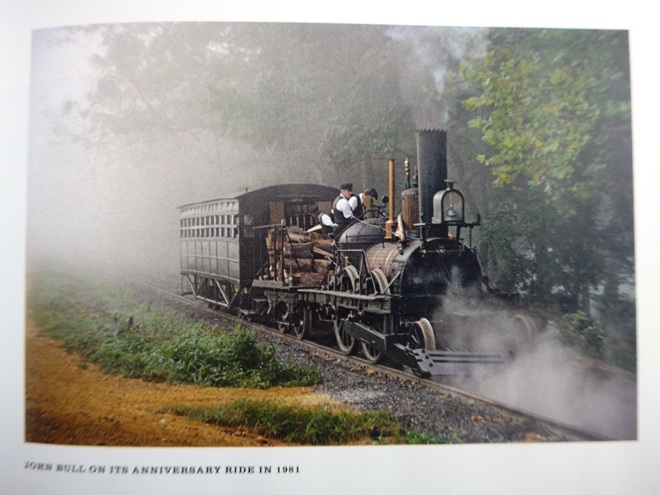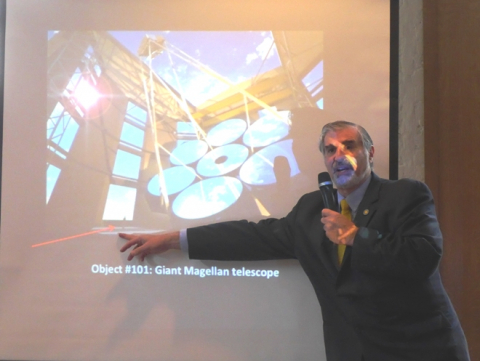 Monday, The George Town Club hosted a fascinating luncheon/lecture with Richard Kurin, Under Secretary for History, Art and Culture featuring his new book, The Smithsonian's History of America in 101 Objects.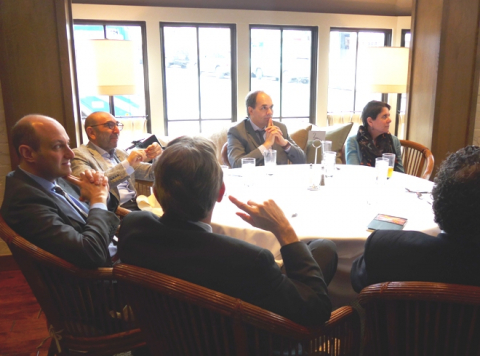 During lunch, a bit of news too. The Smithsonian Institution's Board of Regents announced the election of Dr. David J. Skorton, president of Cornell University and a board-certified cardiologist, as the 13th Secretary of the Smithsonian, effective July 2015.
Starting with pre-Columbian artifacts (#1) and ending with the Magellan Telescope (#101) which will allow us to look back 11 billion years, Kurin, illuminated some of our favorite iconic objects, giving us the back stories we never knew.
The National Zoo started with a taxidermist's pet buffalo and Dorothy's ruby slippers were originally silver but technicolor had just been invented and they appeared too grey on film.
John Bull's 1833 steam locomotive was brought to Georgetown in 1981 (150th anniversary of its first test run) where it went for a "once-in-a-lifetime excursion" on the rails beside the C&O Canal. The photo above is real.
A must-have for any library!