Style
|
September 25, 2022
|
Slaws For Fall
Eating fruits and vegetables raw gives you more water-soluble vitamins and anti-oxidants.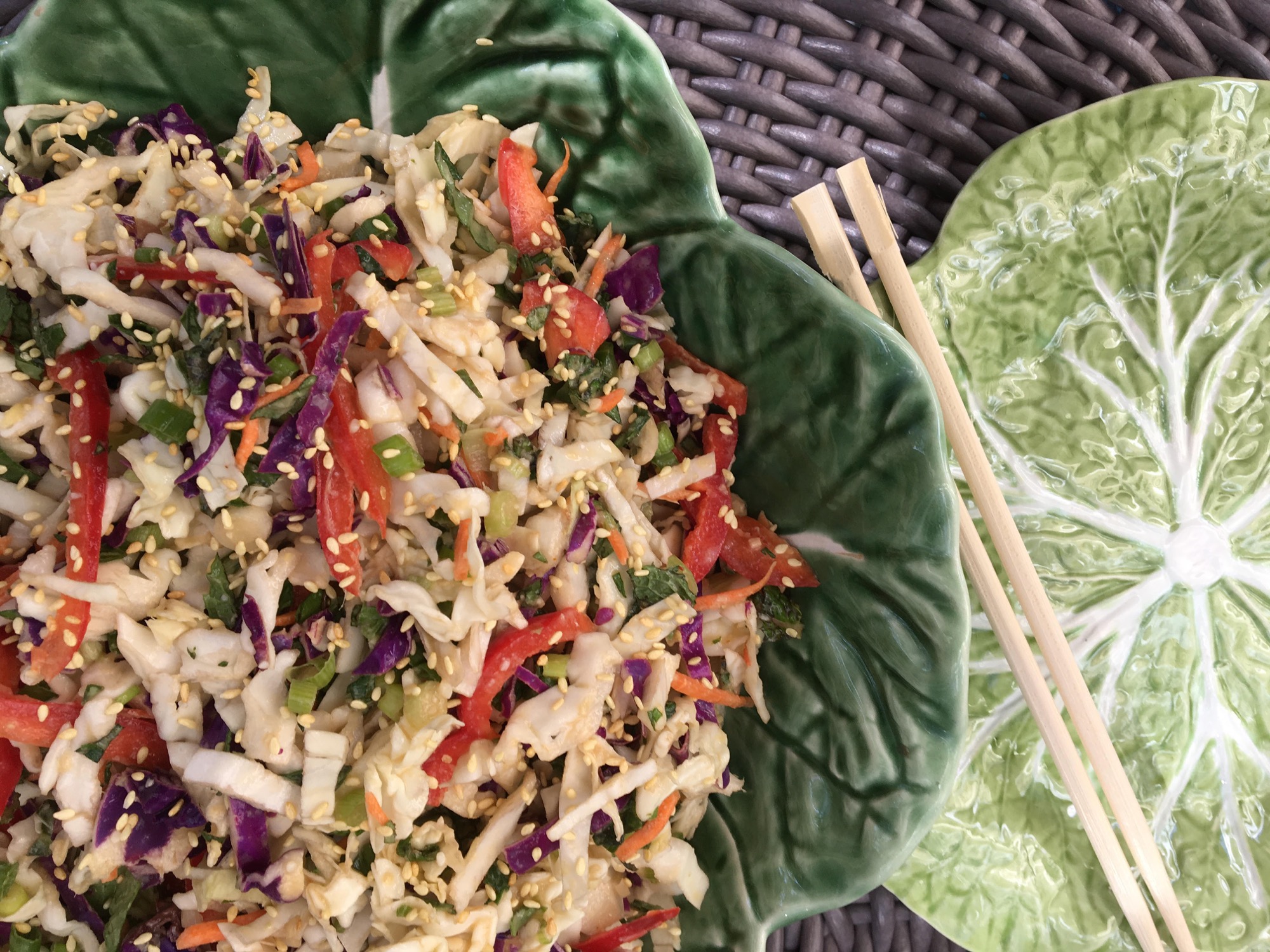 Raw fruits and vegetables are the holy grail of wellness. Early fall is when those tender summer salads with bib and leaf lettuces make way for more substantial flavors and textures. As it turns out, the perfect salad for fall is a slaw.
Here's the deal, raw veggies are good for us. Eating real foods as close to their natural state as possible is the best way to optimize the benefits of bioavailable nutrients. This is a fancy way of saying that eating raw fruits and vegetables helps our bodies naturally lower inflammation, improve digestion and cardiovascular health, and put the odds in our favor regarding preventable diseases. Raw produce also plays a significant role in maintaining and achieving a healthy body weight. Raw veggies rock!
Most of us know we should eat more raw produce, but the real challenge is incorporating it into our weekly meal plans. Enter the slaw. Simple, delicious, raw salads that work on a busy schedules, satisfy with big flavor and fill our plates with healthy goodness.
These slaws for fall are lighter and fresher than the traditionally soggy and mayo-laden versions served up at the corner deli. Think fresh, thinly sliced fruits and veggies napped in health-boosting dressings made with miso, fresh citrus, ginger, herbs and spices. Once you get the hang of it slaws will be your new favorite side dish.
Here are some of my favorite recipes for fall slaws. 
Carrot, Beet & Apple Slaw with Cranberries
Stone Fruit and Fennel Slaw Recipe
If you want more deliciousness delivered right to you inbox I would love to add you to my tasty monthly newsletter at theculinarycure.com.