Skip The Milan Expo, Head For The Hills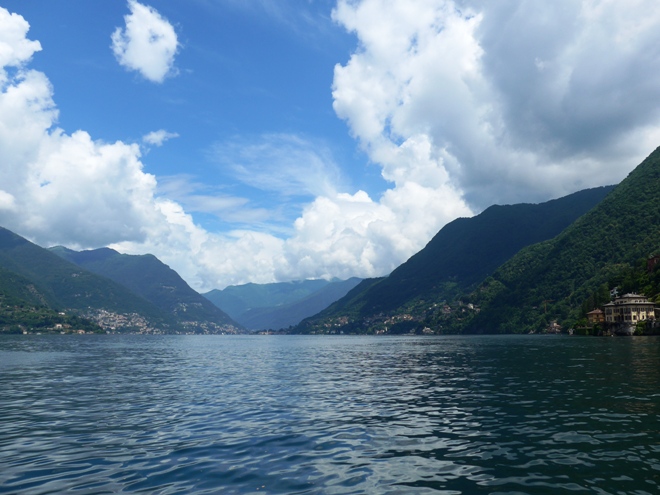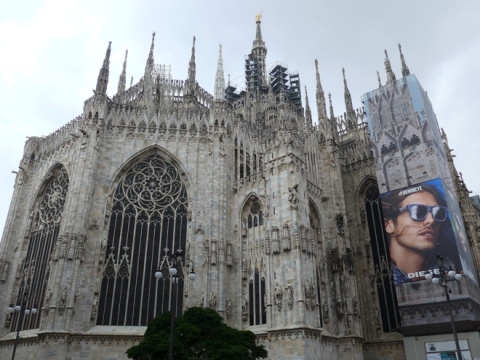 Ah well. I was expecting a twenty-first century version of the Exposition Universelle of 1889, planning to share all the innovative approaches to feeding the planet I had discovered at Expo Milano 2015.
Touted as a global showcase for more than 140 participating countries to offer their answers to guaranteeing healthy, safe and sufficient food for everyone, while respecting the earth, all I got out of it was a Disney theme park minus the fun for kids, long lines and propaganda films.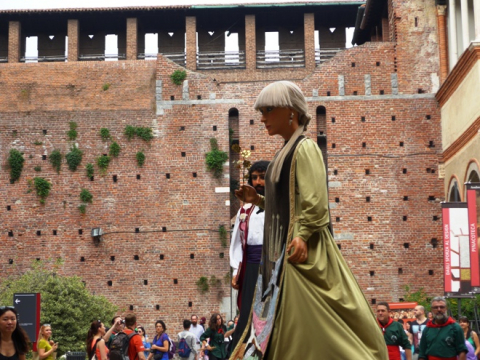 But Milan is what I expected. Design and fashion capital, fabulous architecture, excellent food, and friendly faces. Duomo Cathedral, Sforza Castle, Teatro alla Scala, and Galleria Vittorio Emanuele II, the world's oldest shopping mall.
Staying at the city's oldest hotel, Grand Hotel et de Milan was a treat, imagining its illustrious former guests and residents, including its most famous, Giusseppe Verdi.
The best of the Expo is in town at the "Arts & Foods: Rituals Since 1851" exhibit at Milan's Triannale Design Museum. Decidedly European in perspective, the show is a delightful history of food and its representation in paintings, furniture, objects, sculptures, appliances, photographs, menus, books and record covers.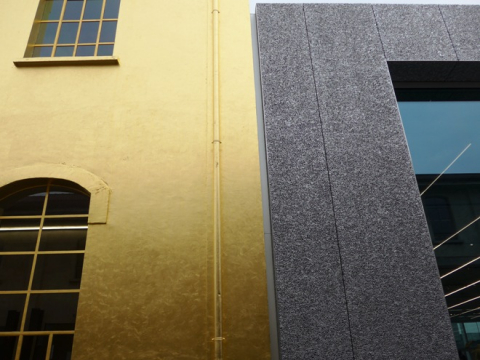 The brand new Prada Foundation Museum, while not nearly as welcoming a place as the Triannale, is an interesting arts complex establishing permanent homes and exhibitions for art works mostly from the 1950s to the present.
Claudio Sadler's two-Michelin-starred restaurant offers a most memorable and modern Italian dining experience. Keeping the presentation Japanese-simple, traditional Italian dishes are delivered under silver domes, each Sadler course a sumptuous surprise, one more scrumptious than the next.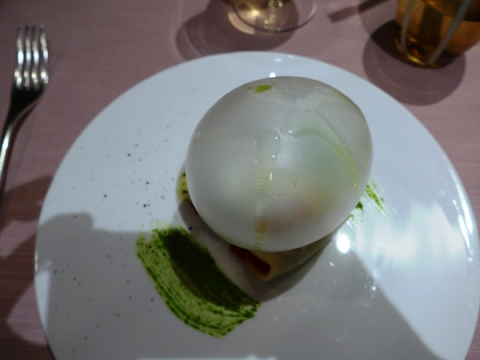 Antidote to the Expo is a half-hour train ride to Lake Como. A playground for the wealthy since Roman times, this gem of Lombardy is so much more dazzling in person than all those grainy photos of George Clooney's villa.
And yes, great shopping too. But be prepared for a helluva an airport experience getting a VAT refund.
Arrivederci, Milano!