'Sizzling Science': Nutrition Guru Taylor Wallace's New Cookbook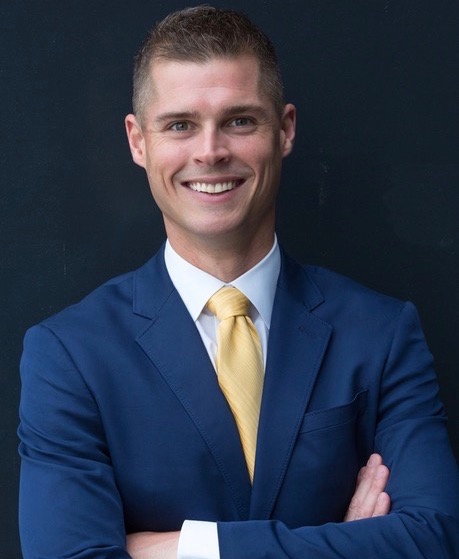 Taylor Wallace, PhD, CFS, FACN has published his first cookbook, "Sizzling Science." Taylor wrote this cookbook for fun and to honor his Mamawl, the name he called his grandmother who first got him excited about cooking. Taylor often worked on the cookbook at Java House on 17th and Q Street. He would talk about some of the recipes and debated book titles with friends. I think he came up with the perfect title as he is all about science.
While I am not a chef, those who know me have accused me of using my oven to store sweaters, I am lucky to have friends who generously invite me to occasional home-cooked meals. Those who have already made some of the dishes using the recipes in this great new cookbook have said they are easy to make and delicious. I am waiting for a friend to bake and let me try the Kentucky State Fair "Grand Champion" Sour Cream Coffee Cake on page twenty-three that Taylor and Mamawl created. Hint, Hint Taylor! It won the blue ribbon each of the eight years they entered it into the fair and won the all-around Grand Champion for all foods entered in the Kentucky State Fair three times.
Image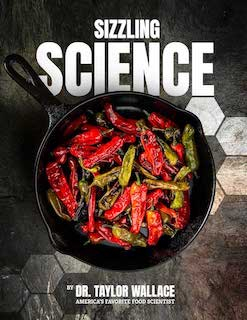 Taylor wanted people to be able to use his cookbook to prepare a full day's meals. I kidded him suggesting maybe the breakfast section should have come last. Sizzling Science is separated into eight sections with the first being the science behind great-tasting dishes. Then breakfast, Appetizers and nibbles, Soups salads and stews, side dishes, main dishes, and desserts. Then to complete your meal and make sure your company goes home not only full and happy but totally relaxed there is the Drinks and cocktails section. Now that the cookbook is finished I can't imagine Taylor having much time to cook. As he will tell you his real world doesn't leave much time for cooking.
Taylor is Principal and CEO at the Think Healthy Group, Inc. and an Adjunct Professor in the Department of Nutrition and Food Studies at George Mason University. Prior to founding the Think Healthy Group, Inc., Taylor served as the Senior Director of Science Policy and Government Relations at the National Osteoporosis Foundation (NOF) and the Senior Director of Scientific Programs at the National Bone Health Alliance (NBHA). He has extensive experience and expertise in developing and implementing comprehensive and evidence-based legislation, policy, and regulatory programs in the fields of nutrition and food science. His academic research interests are in the area of nutritional interventions to promote health and prevent the onset of chronic disease.
Taylor received his PhD and an MS in Food Science and Nutrition from The Ohio State University and a BS in Food Science and Technology from the University of Kentucky. He currently manages and operates a large food and nutrition blog, and is a co-host of the mainstream weekly radio show, Risky Behavior™️, where he provides science-based nutrition, food safety, and food technology information to the general public and consumer media.
Taylor is also a regular guest and contributor to the Dr. Oz Show, NBC4 Washington and has appeared on most major national news stations throughout the United States. He has served on the Boards of the Institute of Food Technologists, Alliance for Food and Health, Feeding Tomorrow, Phi Tau Sigma, Capital Pride Alliance, and DC LGBTQ+ Community Research Advisory Board. He is a fellow of the American College of Nutrition and is the 2015 recipient of the Charles A. Regus Award, given by the American College of Nutrition for original research and innovation in the field of nutrition. Taylor is a Senior Fellow of the Center for Magnesium Education & Research, the Editor-in-chief of the Journal of Dietary Supplements, Deputy Editor-in-chief of the Journal of the American College of Nutrition, editor of six academic textbooks, and author of over 50 peer-reviewed manuscripts and book chapters.
*/
So yes he is a busy guy. But everyone can take advantage of and enjoy the fruits of Taylor's fun project, Sizzling Science, which makes a great gift for any friend or family member who loves to cook.