Sing It Out for Education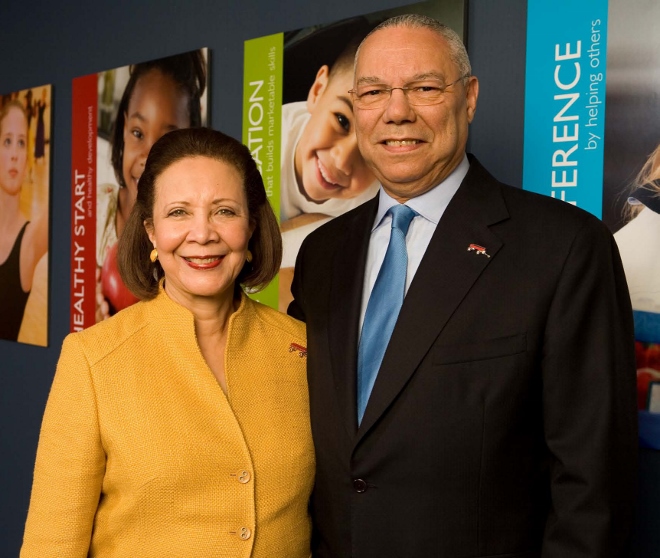 Gen. Colin L. Powell (retired) and Mrs. Alma J. Powell will recognize five outstanding Individuals at the inaugural "Promise Night" gala on Wednesday April 15 to benefit America's Promise Alliance's cause to help young people. Country songwriter/singer Larry Gatlin,and local band N'Demand will entertain.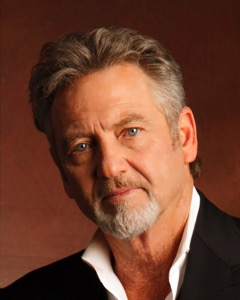 Promise Night will begin at 7 pm with a dinner and program at Howard Theatre, 620 T Street NW, Washington, DC. 20001. (near Florida Avenue NW). The emcee will be NBC Channel 4's anchor Barbara Harrison, host of Wednesday's Child, a weekly news program supporting foster care adoptions.
America's Promise Alliance is the nation's largest partnership of organizations, communities and individuals committed to improving the lives of young people.
Its new event will recognize the contributions of five individuals spanning various backgrounds and sectors who have made an exceptional difference in the lives of America's young people. Each will be presented with the "Promise of America" Award, the highest honor conferred by America's Promise.
Mrs. Alma J. Powell, America's Promise board chair, said, "The success of our country depends on the success of our youth. Our honorees are paving the way for many of our young people to thrive in school and in life. With this event, we recognize their efforts, the progress we've made as a country, and the work that remains, so that every child has the opportunity and support to reach their full potential and purse their American Dream."
The Promise of America Awards honor champions who have answered the call of every American president for the last 40 years to fulfill the Five Promises for children and youth in their communities and in our nation: Caring Adults, Safe Places, a Healthy Start, an Effective Education, and Opportunities to Give Back.
Honorees include:
Randall Stephenson, AT&T president & CEO
The Honorable Lamar Alexander, U.S. Senator (TN)
Wes Moore, author and founder of BridgeEdU
Beatrice Welters, co-founder of AnBryce Foundation
Anthony Welters, co-founder of AnBryce Foundation
The event host committee includes Roy Coffee, Janet Langhart Cohen, The Hon. Joseph and Alma Gildenhorn, Ann Hand and The Hon. Lloyd Hand, The Hon. and Mrs. Frederic V. Malek, Andrea Mitchell, Craig Pascal, Victor Shargai, Michael K. Powell and Edward B. Rust Jr.
To learn more about Promise Night or receive ticket or sponsorship information, visit America's Promise or call 844.693.2476.
Direct media inquiries to JStaihar@comcast.net or call 202.797.7373 or mobile 202.494.2490.
Founded in 1997 at the Presidents' Summit for America's Future, America's Promise leads an alliance of organizations, communities, and individuals dedicated to fulfilling the presidential declaration signed on that day, calling upon the nation to keep five promises crucial to the success of every young person in America: the presence of caring adults in their lives; safe surroundings to live, learn, and grow; healthy starts and healthy childhoods; an effective education that builds marketable skills; and opportunities to serve others.