Sing it, Bob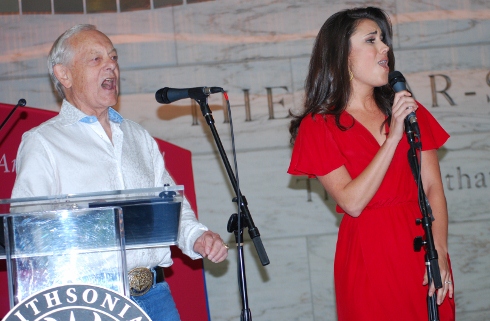 Before a crowd of several hundred admirers tapping their toes and joining in when the refrains were familiar, Face the Nation host Bob Schieffer and the Honky Tonk Confidential band sang and played Civil War-era songs Thursday as BMI donated rare Confederate sheet music to the Smithsonian Institution during Flag Day ceremonies.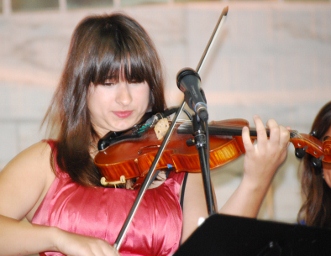 "This music reminds me that war must be the last resort," said Schieffer, and dedicated the musical performance" to all of those who made the ultimate sacrifice" and their families throughout America's history.
The donation from Broadcast Music Inc. consists of 83 pieces of sheet music published mainly in the South between 1816 and 1868.
The works enrich the Smithsonian's National Museum of American History's existing collection of Civil War music, which includes some 300 examples of Union music, but only 15 Confederate pieces. Twenty pieces of the Confederate sheet music are on display at the museum's Archives Center.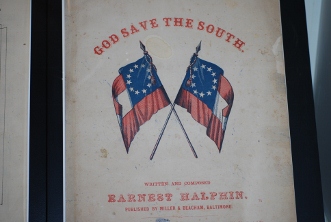 Schieffer and the retro-country band belted out songs such as "When Johnnie Comes Marching Home," the "Battle Hymn of the Republic," among others, as the diverse audience of many ages clapped and chimed in when the occasion demanded it. People listened from the balconies and special chairs set up in front of the stage at the gallery that holds the Star Spangled Banner.
Joining Schieffer were members of the DC-based band, Diana Quinn, Mike Woods, Sam Goodall, Mark Lindamood, Ruby Jane Smith, Ashley Melnick and Kaylee Hartung.
Melnick, who sang a female lead, is Miss Texas of 2010. She competed in the Miss America 2011 Pageant in Las Vegas and placed in the top 12.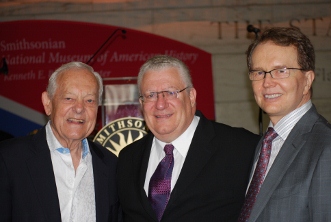 Smith, a 17-year-old Texas-born fiddler, brought the audience to its feet with an Irish-inspired song from the era. She is the youngest fiddler invited to play at the Grand Ole Opry.