Simon Jacobsen on the Inspiration for the Jacobsen Collection at ARCHER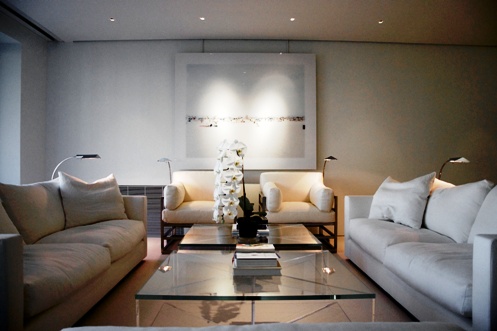 To a standing-room only crowd, Simon Jacobsen presented a stunning pictorial retrospective of Jacobsen Architecture, the internationally renowned architectural firm. Started by his father, Hugh Newell Jacobsen a half-century ago, years of working with "The Master" has influenced Simon and the firm's singularly brilliant style.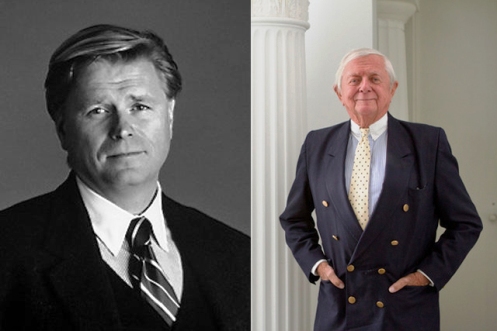 Hosted by Robert Chapman at ARCHER, in the flagship Georgetown showroom dedicated to 20th Century design and fine art, the event capped last year's launch of the collaboration with Jacobsen Architecture to offer the public a collection of iconic Jacobsen furniture designs.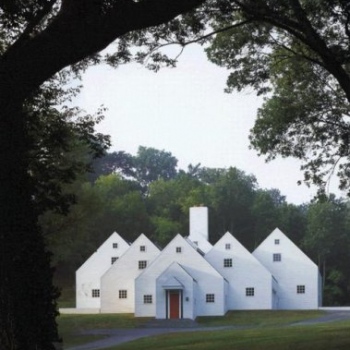 Thursday night's conversation focused on the signature Jacobsen style, best known for its modern white pavilion-based residences "with floor plans of invidual purpose rooms" and abstractions of classic elements of early American architecture. "Pieces designed for interiors dating back 10 years from client projects around the world inspired the Jacobsen Collection," Simon explained.
Even ARCHER was transformed from a stylish furniture showroom into a theater–in-the-round thanks to Jacobsen-designed seating groups and the room's centerpiece, the HALO chandelier. A new LED version of the 250-bulb lighting sculpture is currently being developed by Jacobsen and ARCHER.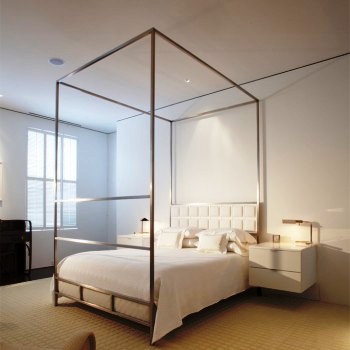 Three local projects for Dr. Tina Alster and Ambassador Paul Frazer were discussed: their Federal five-story Georgetown residence once owned by author Herman Wouk, WIDLS, Dr. Alster's dermatological practice and a street-level store. "WIDLS, an all white office," said Simon, "is my kind of place to have something done. "Walls do not meet the ceiling to let sunlight in, and there's a delivery system in the ceiling for heating and cooling."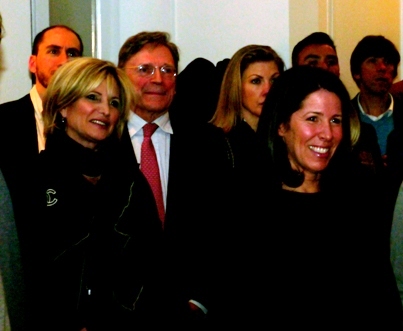 Another local project in Middleburg, John Kent Cooke's Boxwood Winery, is a complex of four buildings: a reception for wine tasting; a fermentation chai with 13 custom designed stainless steel fermentation tanks, a bottling building, and a circular underground cave to house oak barrels. True to Jacobsen design, the winery is modern, but built with fieldstone, seam metal roofs and cupolas characteristic of the 18th century rural area of Middleburg.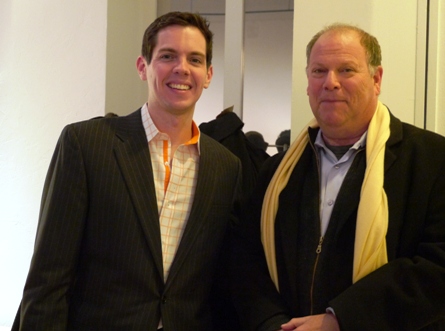 From New England to the Caribbean, a Jacobsen-designed project includes everything from custom windows, doors that extend to the height of the ceiling, and "proprietary detailing of a non-overhanging roof line."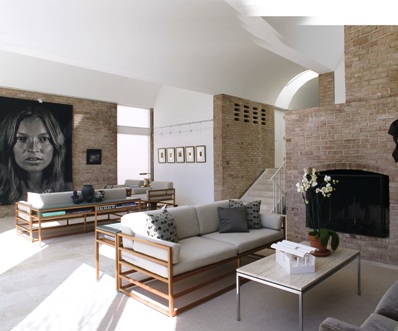 In the Alster-Frazer residence, a steel four-poster bed, "an abstraction of an Early American bed" blends seamlessly with floating night tables, with the Jacobsen standard rise of 10 inches above the floor.
And for those clients apprehensive about a profusion of white, the Jacobsen egg crate bookcase, when filled with books transforms a room into a wall of color.
Furniture once custom built for Jacobsen clients is now available at ARCHER.
ARCHER is located at 1027 33rd Street.