'The Silver Salute'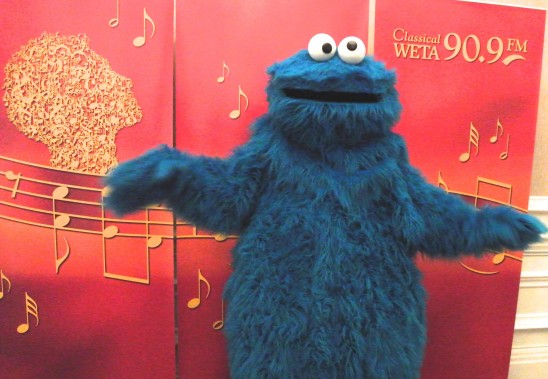 Our heart goes out to Big Bird who didn't make the appearance cut at "The Silver Salute" – a festive evening in honor of Sharon Percy Rockefeller's 25th Anniversary as President and CEO of WETA at the Ritz-Carlton in Washington, DC where Clifford The Big Red Dog and The Cookie Monster from WETA Kids were schmoozing with Supreme Court Justice Ruth Bader Ginsburg and Alan Greenspan, former Chairman of the Federal Reserve.
"The core mission of PBS is to provide the highest quality in programming – programming that educates and inspires. Sharon, I want to thank you so much for carrying on that progress. Congratulations again, and I look forward to seeing all that you continue to achieve in the years ahead." Michelle Obama's remote introduction to the evening's program.
The fundraising goal of a million dollars doubled, with funds designated to a leader's program for excellence. The whole Rockefeller and Percy clan were there: Sharon and her husband Senator Jay Rockefeller; their children John, Valerie, Charles and Justin with their spouses; their grandchildren Lauren and Sophie, Mrs. Charles Percy and other members of the Percy and Rockefeller families.