Signage at Georgetown Gateways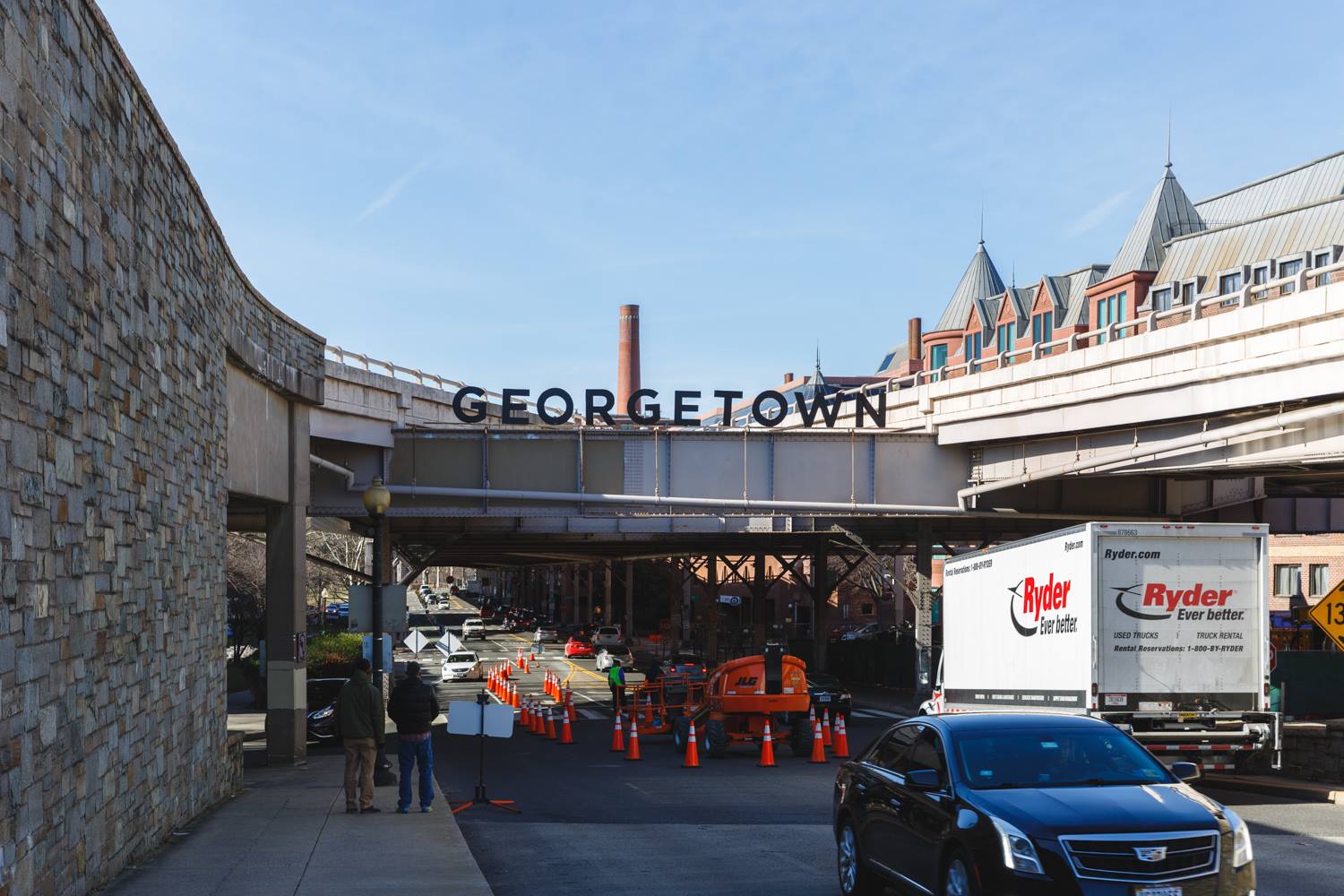 The Georgetown BID wants your feedback on proposed signage at Georgetown gateways. The first one is for K Street above the Whitehurst Freeway entrance, part of the Georgetown Gateway project to enhance the the entry points of Georgetown through signage. Three sizes of the lettering were mocked up, and will be vetted through the design review and permitting process this spring.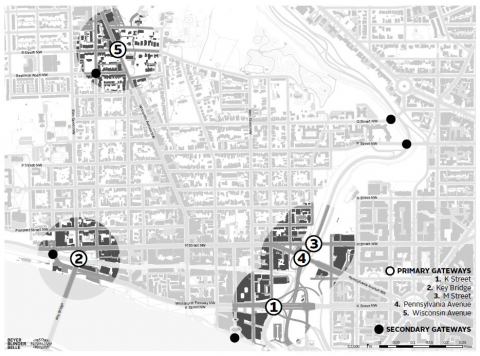 Check out officialgeorgetowndc on Instagram or contact The Georgetown BID to let them know what you think.
Through a collaborative design process, the Georgetown BID is creating a design plan to enhance these gateways in a way that is complementary, informative, and reflective of the character of the neighborhood. The initiative emerged from the Georgetown 2028 15-year action plan to alleviate the uncertainty many visitors experience in identifying the beginning of Georgetown's commercial district.
The Georgetown BID selected Beyer Blinder Belle, a renowned Georgetown architecture firm, as the design partner who is creating gateway design that includes entrance markers and signage, lighting, furniture and landscaping, way-finding elements and historical information.
*/