Sidwell students, like Snyder, angered by football reporter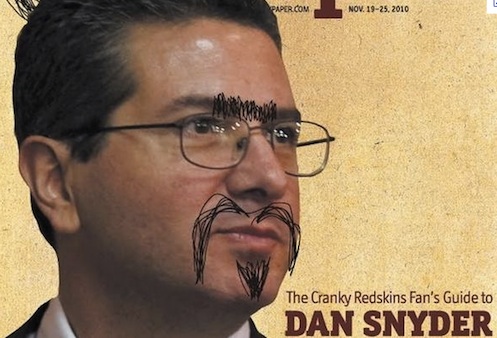 Dave McKenna, the journalist now in the legal crosshairs of his angry subject, Redskins owner Dan Snyder, over a particularly thorough article about complaints against Snyder -- ruffled other feathers when he examined the Sidwell Friends School football team last year. McKenna wondered why the high-achieving private school that the Obama girls attend has such a low-performing football team. When Washington City Paper looked into it, a barrage of outraged comments from kids ensued, Gawker reports.
"What McKenna failed to understand was that you do not talk to Sidwell Friends students that way! These are the children of presidents, Mr. McKenna, sir. Are we clear? In case we're not, Sidwell students (or, to be fair, people claiming to be Sidwell students) flocked to the story online to point out that while McKenna is a mere salaryman writing squibs for a common newspaper, they will inherit the earth because their parents paid $32,000 a year to keep them away from all the black kids in D.C. public schools," said Gawker.
There were scores of comments, including "who do you think you are to talk about my team like this?" Well, at least Dan Snyder feels their pain. Read Snyder's legal complaint against Washington City Paper here.