Shuttered: Penn Camera files for bankruptcy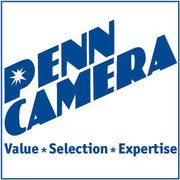 Penn Camera Exchange Inc., with eight retail stores in the Washington D.C. metropolitan area, and a fixture since 1953, announced on their website Wednesday, January 4, 2012 that it has filed for bankruptcy protection under Chapter 11 of the United States Bankruptcy Code.
Five Penn Camera locations are closed immediately and a special clearance sale will be held at the E Street, Rockville and Tysons locations. Citing a dramatic decline in sales performance during the preceding holiday period has precipitated this action, the company expressed appreciation, "It has been an honor and a privilege to serve the photographic needs of this community for nearly sixty years. We extend our deepest gratitude to our many employees and wish for them a smooth transition."
For information on repair servicing, contact Penn Camera.