Shop Georgetown Twilight Sept. 13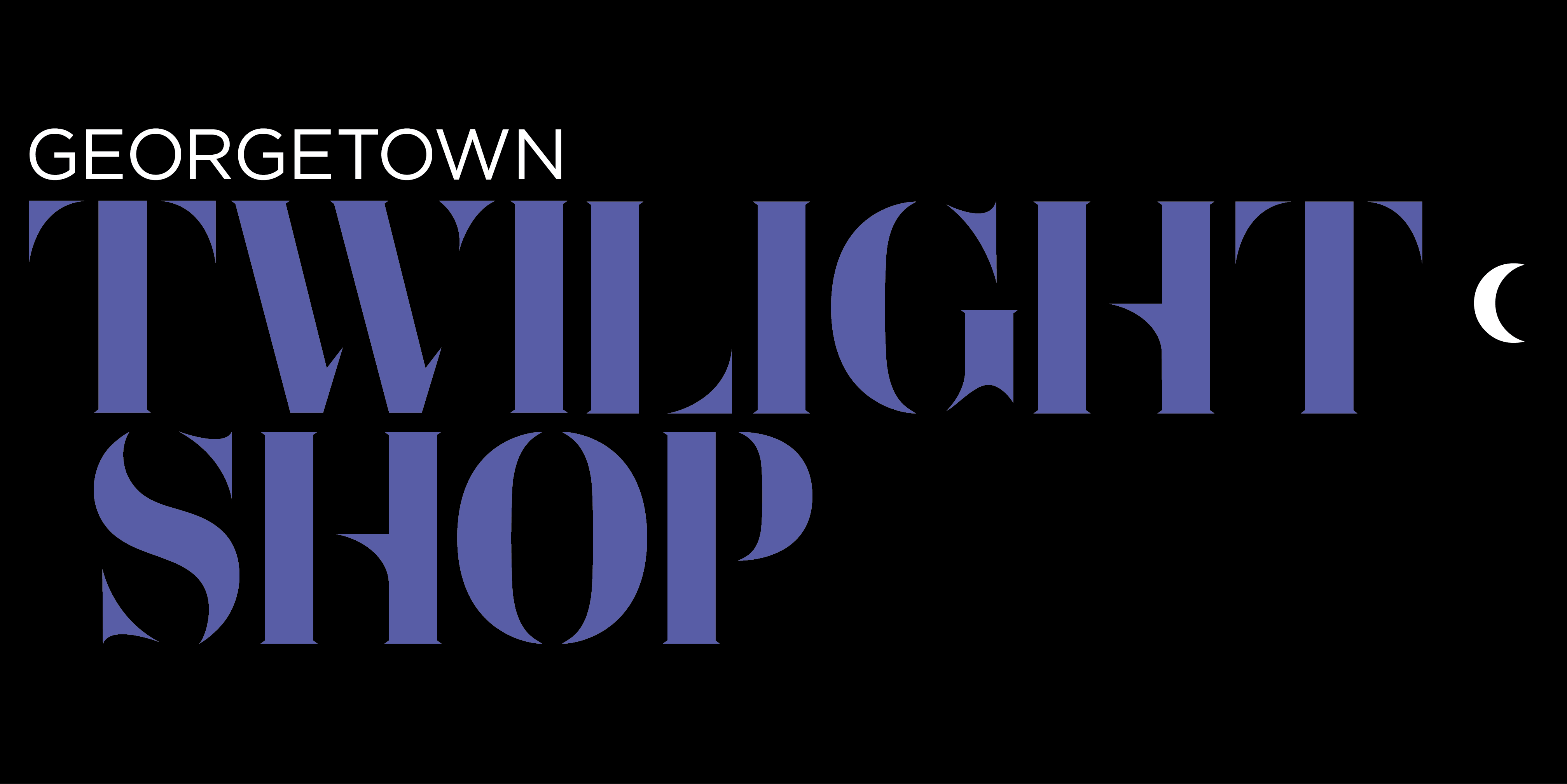 Play and slay in DC's style district for an evening of shopping deals, sips and bites at 65+ stores and restaurants as DC transitions into the fall fashion season and everyone's back from summer vacation.
*/
Come Thursday, September 13, from 5:00 pm - 9:00 pm for sales and events along M Street, Wisconsin Avenue and Georgetown's side streets--plus free pedicab rides and five outdoor DJs spinning your evening soundtrack. #GeorgetownTwilightShop
PLAY Save your shopping energy and take a free Twilight Pedicab ride throughout Georgetown.
SLAY Slay at 60+ stores, salons, galleries and restaurants featuring special deals, sips and bites (see below for details).VIBE Shop to the beat as outdoor DJs spin your evening soundtrack:
*/
DINO BEATS & BEAUTIFUL MUSIC BY VIOLETTA MARKELOU Dean & DeLuca/Georgetown Park patio on M StDJ HEATHER FEMIAWisconsin Avenue, South of M St at C&O CanalDJ CHRIS STYLES M St and Thomas Jefferson StDJ JOHN MURPHWisconsin Avenue & P StDJ alexNOIZEWisconsin Avenue & N St