Style
|
February 12, 2023
|
She Said
The remarkable true story of how reporters Megan Twohey and Jodi Kantor went from underdogs to inspirations by shattering the silence surrounding sexual assault in Hollywood.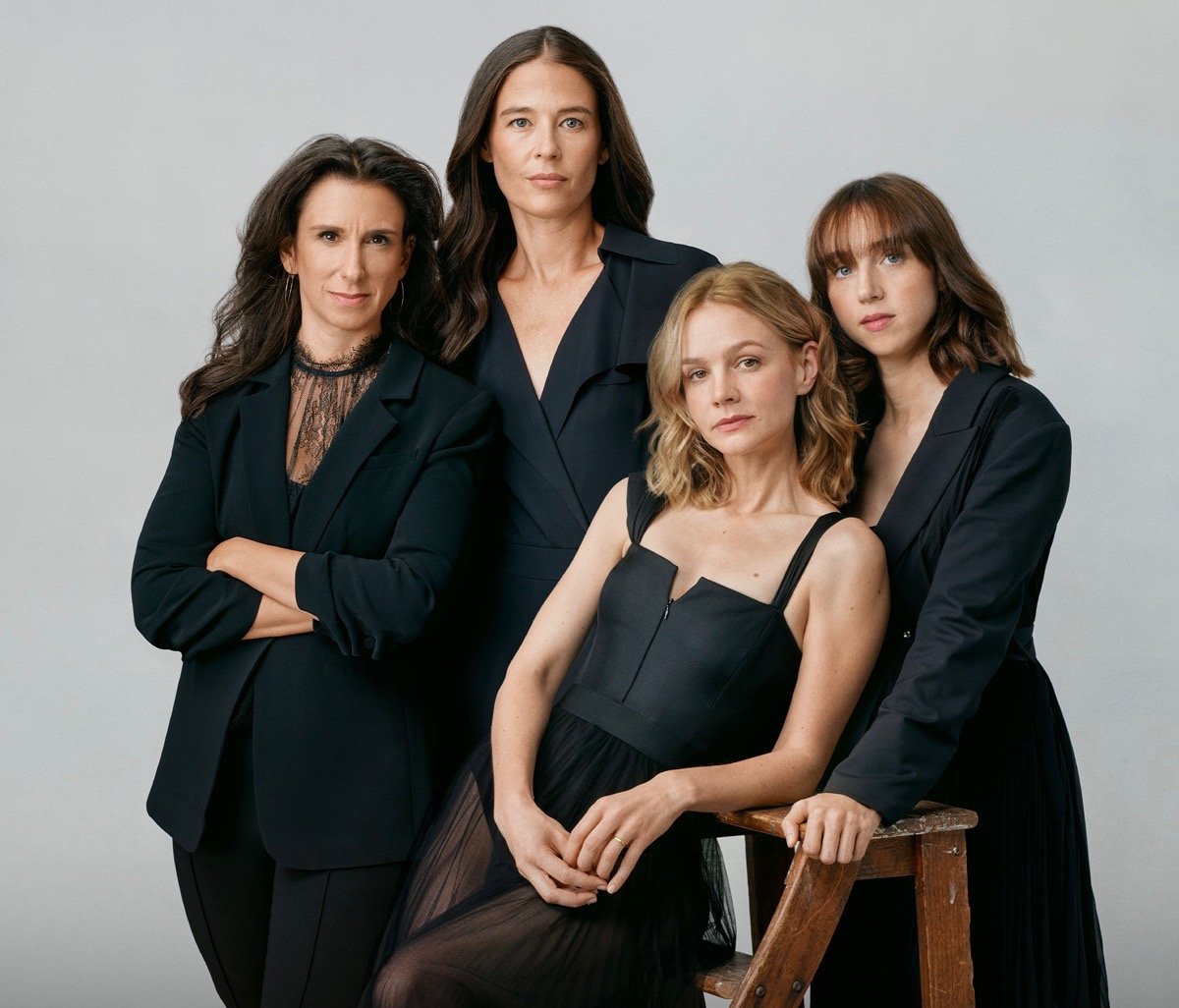 The latest from Hollywood on the Potomac.
"When I first heard that She Said was coming out this fall, I went straight to Sena to tell her how much we wanted to do a screening. First, of course, for the very important story it tells and the incredible impact it has had on our culture – being a woman led film from the writer and director to the cast – but also because of how it would resonate with the news media crowd in this town. Since about 95% of this audience fits into that category, I guess I'll let you be the judge. Having seen it and loved it myself, I hope you'll agree the filmmakers do an incredible job dissecting and retelling the story of Megan Tuohey and Jodi Kantor's investigation that literally has you on the edge of your seat. It's riveting. I've also heard it referred to as journalist porn, but I'll leave that for you to decide," said Emily Lenzner, Executive Vice President for Global Communications and Public Affairs at the Motion Picture Association.
The screening was co-hosted by MPA, NBCUniversal and Comcast.  Sena Fitzmaurice, Comcast's Senior Vice President, Government Communications, weighed in.
"One night, as they shared a cab back to Brooklyn, two reporters wondered 'would anyone even care about what we were doing?' As soon as the story hit the internet on a Thursday night in early October 2017, it felt like the entire world cared. The reporters in the back of that taxi were Megan Twohey and Jodi Kantor, and their front-page story would go on to win the Pulitzer Prize for public service and help propel the #MeToo movement started by Tarana Burke in 2006. A wave of reporting followed, and today the subject of those stories sits in jail as a convicted sex offender. Journalism matters. It changes lives. Changes institutions. Changes culture. We are proud to bring this film chronicling the dogged determination of these reporters as they balanced their personal lives with the difficulty of the story they were pursuing."
Read more here.