The Setai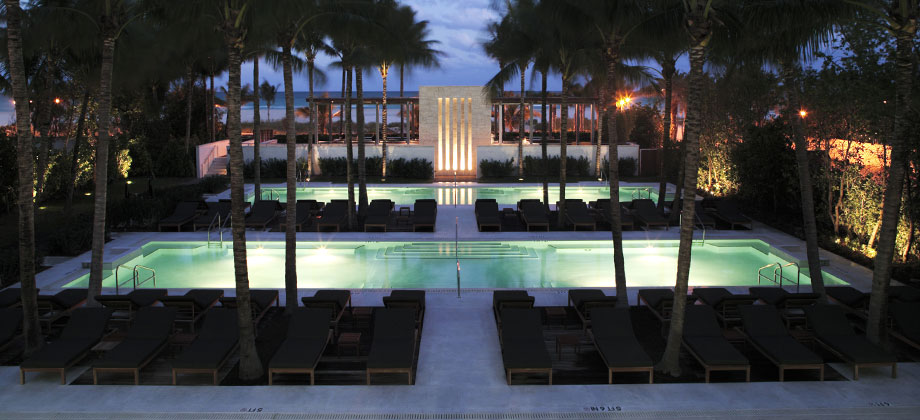 "Who needs St. Barths?" I never thought I'd hear myself utter those words. But after a much needed, long weekend at The Setai in South Beach, I found it to be the most beautifully perfect beach getaway. And I can't wait to return.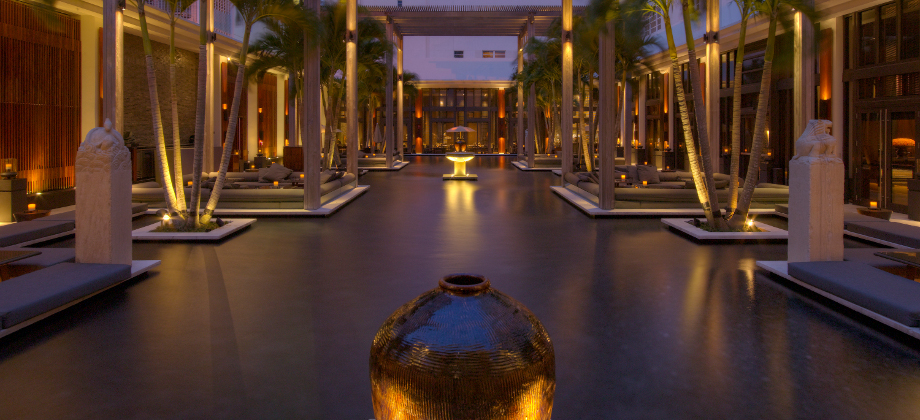 Granted, Miami is everything from trashily hip to decadently decayed but, like many American cities, it's also got a rich history all its own.
With great nostalgia, I recall the sandy ocean breeze to which I awoke after the 24-hour car ride with boys I didn't know, the first time I arrived in Florida. There was no such thing as South Beach then, just Miami. After four decades of trips to South Florida, this one is far and away, my favorite. Karmically proximate to the Collins Avenue block of my teens, The Setai is a slice of zen nirvana wedged between renovated 20th century hotel icons.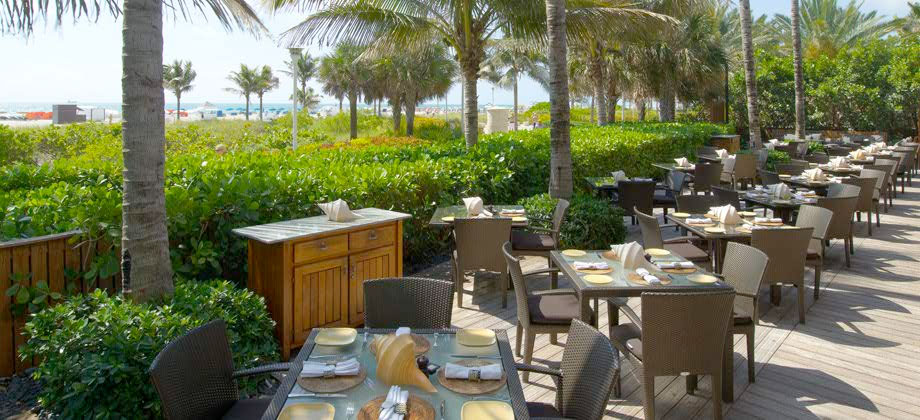 You will not want to leave the premises, unless it rains. Ok, I did sneak off to Bal Harbour and Lincoln Road for a little retail therapy, but as soon as the skies cleared, I rushed back.
Restored in 2005, this 'Art Deco Fusion' hotel property was originally built in the 1930's as the eight-story Jack Demsey-Vanderbilt Hotel (Dempsey was a construction partner). This Asian-inspired, luxury resort changed management last year. I cannot speak to the change, only to a flawless experience.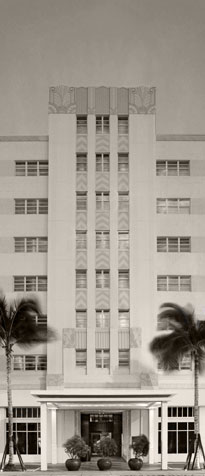 Incidentally, the Art Deco district in Miami Beach was placed on the National Register of Historic Places in 1979. The district is made up of four neighborhoods: Espanola Way, Collins and Washington Avenues, Museum Park and Flamingo Park.
As with many hotels that cater to their clientele's every whim, The Setai does not disappoint. But that's not a reason to fall in love. Lush oceanfront landscaping, culinary excellence, world-class spa pampering, and aesthetic kinship are. The hotel's Ercuis cutlery is the stainless version of my silver pattern.
Gray antique bricks from Shanghai decorate the lobby floors. The entranceway, with its warm, wood-panelling, is dotted with comfy brown leather armchairs. Strategially-placed citrus fruit and floral arrangements are everywhere. Malaysian seashells tile the bar and outside, teak courtyard seating, stone sculptures, and waterfalls. Meander past the lounging areas (magically lit at night) to the three pools, spa and gym, outdoor restaurant, and of course, the private beach.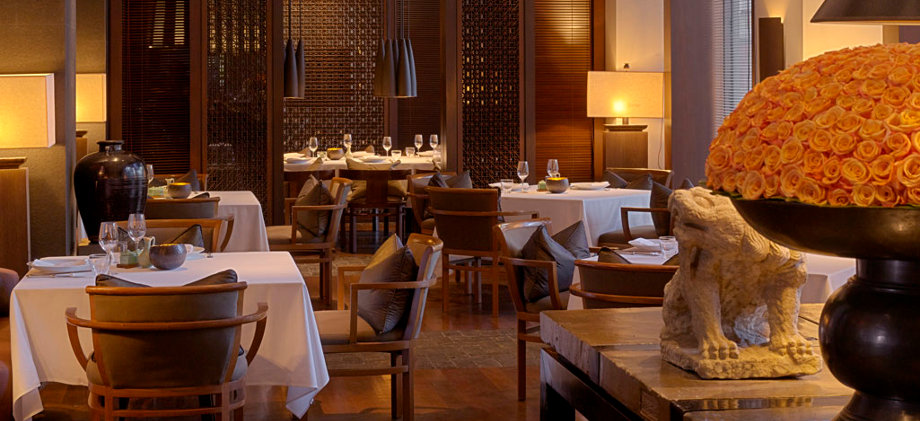 Each oversized room has every luxury you expect, masterfully designed with natural materials, lots of recessed lighting and built-in conveniences. There are 75 rooms, 50 suites, and a 10,000-square-foot penthouse suite with balconies and private pool.
Menus at the bar and two restaurants (a third is currently under renovation) offer an eclectic mix of Asian, French and American. Add a bit of Italian and that also describes the summer clientele.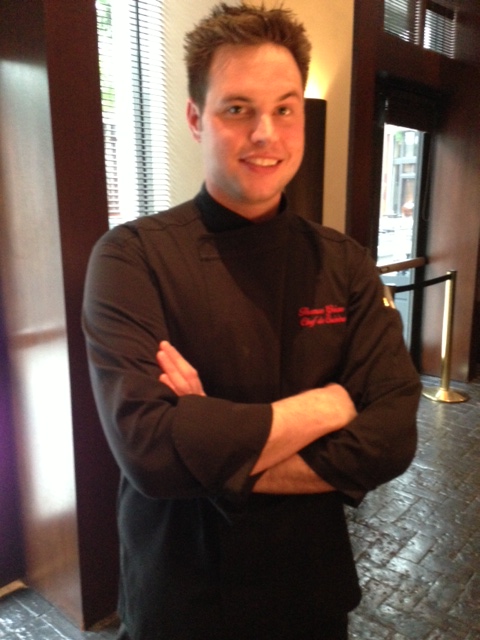 Chef de Cuisine, Thomas Griese, prepared THE most luscious steak frites with chimichurri sauce. The secret, he confided is their exclusive beef purveyor. Culinary skill is definitely the other secret. Another memorable meal was the wild salmon with ratatouille and escalloped potatoes. Capuccino, croissant and The New York Times made for a perfect pre-sunbathing Sunday morning.
The first thing you notice when you venture outside to the three pools (set to three different temperatures) is the intoxicating fragrance of jasmine. No, not air freshner, but from a maze of squarely-sculpted shrubs trimmed to privacy height that surround the cabanas and separate the pools.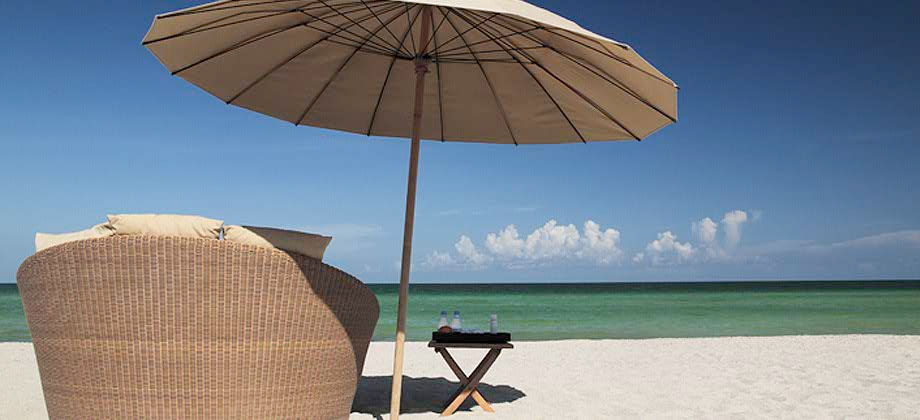 When you look up, you'll see the 40-story glass tower, better known as The Residences at The Setai. Imagine calling this place home!
So now you know this is quite a swanky place. But what makes The Setai so perfect? 1) proximity to DC (two and-a-half hours from home to beach), 2) exotic serenity a few blocks from Ocean Drive, 3) world-class service, dining and ambience, and 4) a private tropical beach minus a postage stamp of a landing strip.
Note to self: plant jasmine.