Service for the community: secret to Middle C Music's success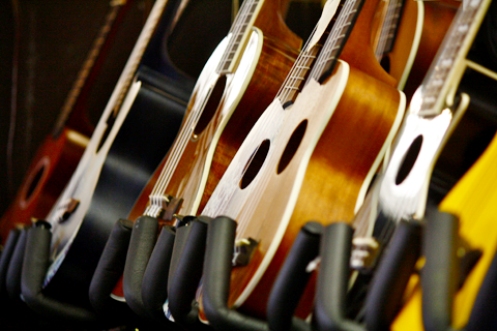 A guitar—seemingly larger than the girl herself—lays strewn across a young girl's lap as she waits in Middle C Music's waiting area. A cool breeze seeps through the store's open door as a guitar teacher walks in—his mass of golden curls bobbing with each stride of his step. Excitement traces the girl's demeanor within seconds; she hurriedly shuffles out of her seat, lunging her purse to her father as she tags behind the man, headed to the back of the store. The little girl wiggles along behind the display of instruments, columns of CDs, rows of records and shelves of ornaments to the store's inner sanctums -- its music studios.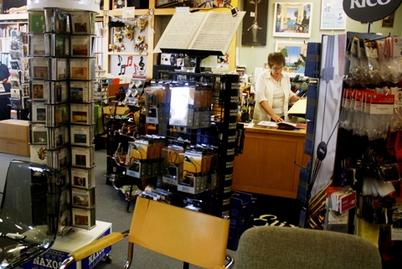 This is Middle C Music: Washington's only full-service music store offering an encyclopedic range of instrument sales and rentals, lessons, print music, records, instructional DVDs, soundtracks, accessories and gifts.
"We're somewhat of an endangered species," store owner Myrna Sislen said. Her dangling earrings bounce as the store owner speaks passionately about her store, a tinge of red flushing the apples of her cheeks.
Over her nine years as store owner, Sislen has doubled the size of the store, transforming Middle C Music into a comfortable, safe and nurturing place for Washington's community members.
Nine years ago, however, could have been the end to it all, Sislen explained. Nine years ago, sales, under the store's previous owner, were slow, times were tough and the store was spiraling downward. It was facing the end. Then, Sislen entered the picture.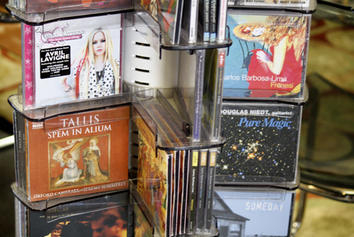 "It was a Thursday and I was working at the health club across the street," Sislen, a concert classical guitarist, said. "As I was leaving my kick boxing class, I passed one of the other musicians here who said, 'Did you know that the former owner was closing the store?' And I said, 'Yes I heard that and it was really too bad.' And he said, 'Do you know what she's asking for it?'
"It had never occurred for me to ask. And he told me it and I thought, man I could write a check for that- that's not very much."
Sislen signed the papers the following Friday.
"I just didn't want the store to close," she said. "I had a feeling that if it closed we would be looking at another mattress store. My only goal was to keep the store from closing. I had nothing beyond that."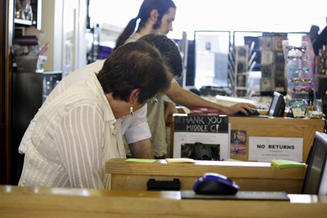 While Sislen had taught guitar and tap dancing for years, she didn't know the music instruction business. "The industry is quite welcoming. I started going to conventions, meeting people, asking questions," she said. "Without that help, from the industry itself, I don't think I would have been able to succeed since I knew nothing."
Sislen's goal was to make the store into a community—the Middle C Family. Nine years later, it is more than that -- a draw for the region tucked into an office complex with a camping store nearby. Middle C Music now serves 400 students a week (40 to 50 percent of whom are adults) and supports 16 teachers and numerous employees (another major contribution to the District in a recession-era economy).
"My greatest pleasure of having the store is being able to offer the space for my friends … to be able to come up and play," Sislen said. "It used to choke me up for the first five or six years. Being an enabler is wonderful."
The store's prices aren't fire sale -- you can buy cheaper products online. But if you want service, Sislen said firmly, and service after the service, "then you come to me." Service for the community: it's the story behind her success.
"Quite frankly, if this neighborhood didn't want this store here, I wouldn't be here. It's the end of that story."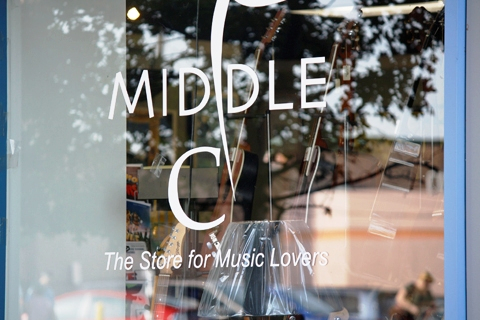 Middle C Music is located at 4530 Wisconsin Avenue NW. Tel: 202.244.7326