Serendipity 3 DC Opens in Georgetown
If you'd been to Nathan's, you'll notice that the ceilings are now two feet higher, the walls are white and pink, the bar's a little shorter (to make room for more tables) and the tenants (tailor and palm reader) are gone. Serendipity 3 DC's owners Britt Swan (also of Rhino Bar and Fly Lounge) and Rodrigo Garcia (son of Marlena Kent Cooke) have plans to add a speakeasy and private dining room upstairs.
"As the founder and owner of Serendipity 3, I am delighted to open an outpost at the infamous corner of Wisconsin and M Streets in the heart of Georgetown," Stephen Bruce told The Georgetown Dish.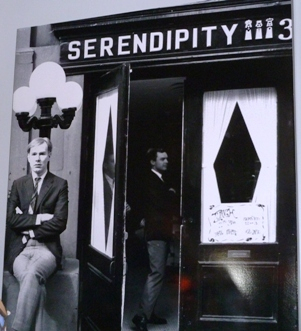 "My roots in D.C. run deep and began with Jacqueline Kennedy Onassis and continue all the way to Supreme Court Justice Sonia Sotomayor. I anticipate hosting many parties and events in D.C. with serendipity style."
Since 1954, Bruce has owned New York's first coffee house boutique named after three legendary princes of the island once known as Serendip (now Sri Lanka).
To pay for his meals at Serendipity's first location on East 58th Street, a young Andy Warhol paid his checks "with stenciled drawings on paper bags," says Britt Swan. Not surprising that "Warhol's coloring partner and friend Stephen Bruce, a former fashion designer, has the largest private collection of Andy Warhol drawings in the world."
Famous for the celebrities that frequented it as much as for the fabulous food, Swan said "a young and pregnant Jackie Kennedy had her maternity clothes designed by Bruce and ate there regularly."
It didn't feel like opening day for this iconic establishment's first D.C. location. Large families with small children enjoyed lunch as if they've been coming here for years. Students and tourists mixed with neighbors who stopped by for Serendipity's signature sundaes and extensive selections of everything from sliders and steak frites to Thai beef salad and crab cakes. Bakery chef Liz Barbato was upstairs baking rolls and cakes "we make everything here including the burger rolls", says co-owner Britt Swan.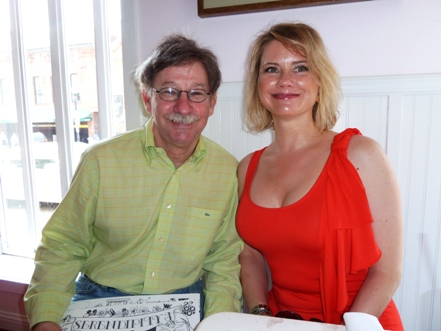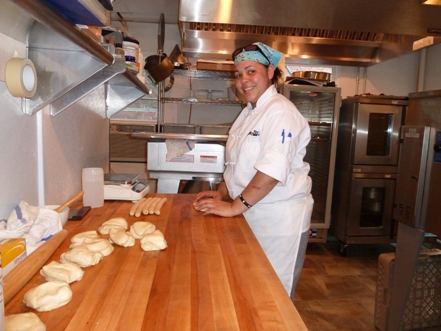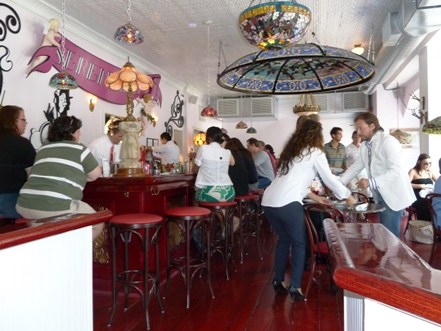 It's not just a restaurant, it's also a neighborhood meeting place open most nights till 2 am and a general store. If you see something you like, just ask. Many of the furnishings are for sale, including the huge domed stained glass ceiling shades.
Serendipity 3 DC is at 3150 M Street. Tel: 202.333.5193