Sequoia hosts Georgetown businesses on the Potomac
"With 24 new members joining in January alone, and 50% of projected membership revenue for the year already met, 2011 is off to a great start," Riyad Said, Georgetown Business Association (GBA) treasurer told The Georgetown Dish.
At their second networking event of the year, a lively crowd of 120 enjoyed cocktails, passed hors d'oeuvres of steak tartare and crispy egg rolls, a buffet of shrimp and pasta salads, and Portabello fries, all compliments of Sequoia. Stunning tree-lit views of Washington Harbour on the Potomac, also compliments of the restaurant.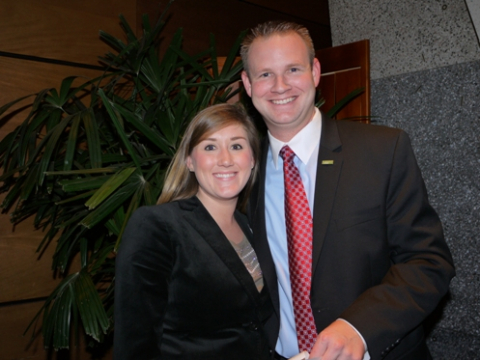 "It was a day that started with a board meeting and new committees formed," Vice President, Rokas Beresniovas explained. Enthusiastic about the evening's turnout, and upswing in membership, Rokas continued. "Last year in February, the crowd was less than a third this size. Now we're having people join as they come to these events."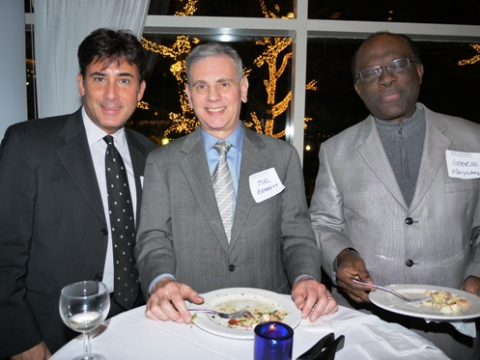 Many familiar Georgetown leaders and business owners mingled with new members and friends. City Tavern Club President Richard Meyer and wife Sharon met newest GBA member, interior decorator Barbara Meyer (no relation) of B Design Group. Citizens Association Georgetown President Jennifer Altemus chatted with Janine Schoonover about new business trends with GBA President Joe Giannino.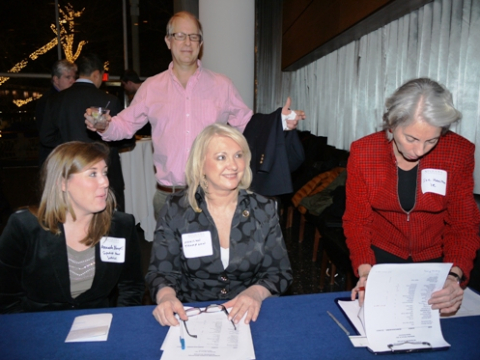 Marilyn Thompson, Amanda Mayes and Sue Hamilton greeted guests at the door with help from writer, Ben Herring. Ken Robinson, Charles County Commissioner (and Georgetown resident and business owner) chatted with fashion designer and GBA board member, Beth Webster, along with Hope Solomon and Linda Greenan.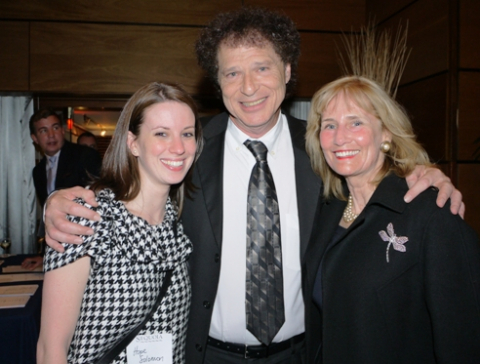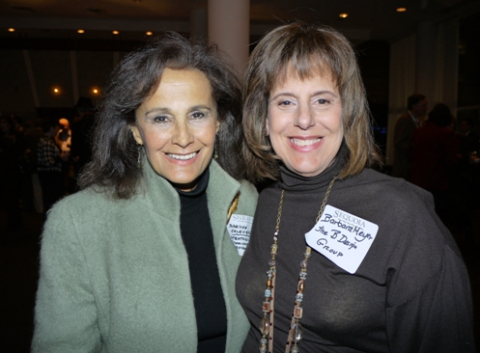 For Marilyn Salenger, President of Strategic Communications Services, this was her second GBA networking event. "I was so impressed with last month's meeting at The George Town Club," she said. "There's nothing that compares in New York in terms of scalability, and the intimate nature of this special Georgetown community."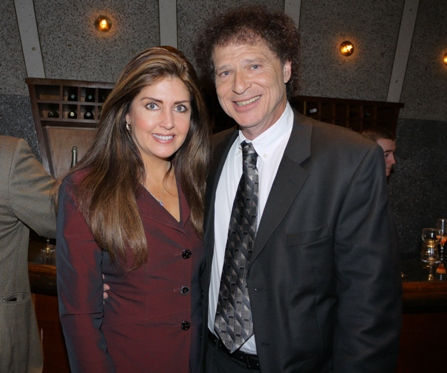 Christian Videla of TD Bank mentioned (proudly) that the next GBA monthly networking event, on March 16 will be at "his place," TD Bank on Wisconsin Avenue.