Seeing right, from France to Georgetown
Georgetown Optician has a rich history. What started in France as a traditional family business has evolved into a modern, sophisticated brand with an educated clientele. Joost Voorthuis, owner, talked to The Georgetown Dish about his background and origin of the company.
"It is a family-run operation. We love to work with eyewear and fashion."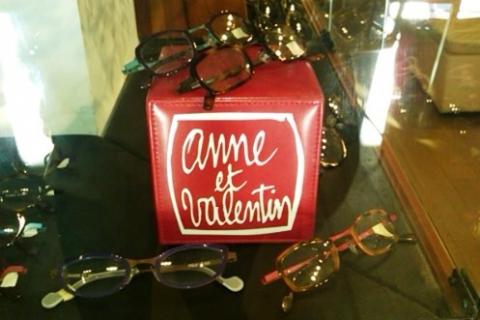 Voorthuis came from Holland in 1971 and traveled around the United States, and then settled on Georgetown for both his place of residence and work. He lived in a classic old building, the Hamilton Arms at 31st and M Street. Hamilton Arms is a Georgetown landmark established in the early 1800's after Alexander Hamilton, from whom the owners were said to be descended. More information on Hamilton Arms can be found here.
"I felt I knew Georgetown…it was familiar," Voorthuis said.
Georgetown Optician carries designs from Japan, Germany, Denmark and France. Top five eyewear lines today include Anne et Valentin, Mykita, Chrome Hearts, Robert Marc, and Barton Perreira. Other designers include Tayo, Oliver Peoples, Paul Smith, Niquita and Cartier.
Back in 1978, the company was formed in France and it became a high end product in 1981. In 1980 the Georgetown store opened on P St., and since then it has moved to the current location on Wisconsin Avenue, where the family business is still very active.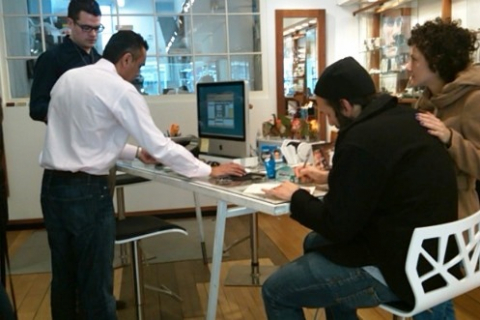 "Georgetown has a pretty classic way of getting branding in." Rama Valentin, who works behind the brand, chimed in. He said that Georgetown has a little Soho, New York feeling, too.
The Georgetown store has a relaxed atmosphere. The large, open window at the entrance allows for optimal light and brightness throughout the store. There is ample room for customers to peruse the latest eyewear designs. The Georgetown store is also home to their state-of-the-art full service laboratory and their optometrist Dr. Ali Matini.
Valentin said that the Anne et Valentin line, which began in Toulouse, France 35 years ago, started it all. The original store is still in Toulouse.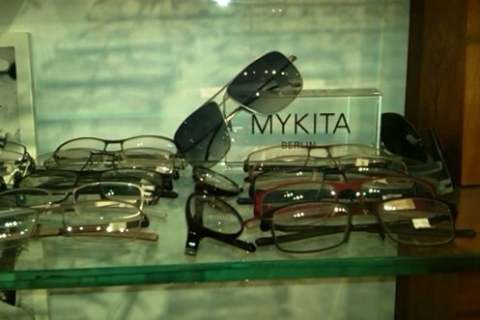 "Every season there is an exclusive line of handmade, original frames," Valentin said. "It's all very old, traditional…nothing is made in China." Valentin added that the product is mass marketed and there is a big emphasis on colors.
Georgetown Optician has trunk shows to present the selection of each season. In mid November, the store hosted a spring collection preview on a beautiful Saturday afternoon. Guests could peruse eyewear and also sample cheeses from the French countryside. According to Valentin they had a great turnout, both regular and new customers, but mostly from the Georgetown area. The Georgetown store is one of two locations; the other location is in McLean, Virginia.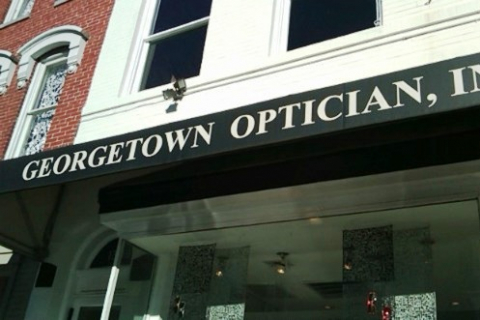 Georgetown Optician is located at 1307 Wisconsin Avenue. Tel: 202.337.8237.