Secret Commuter Parking Perk -- Gone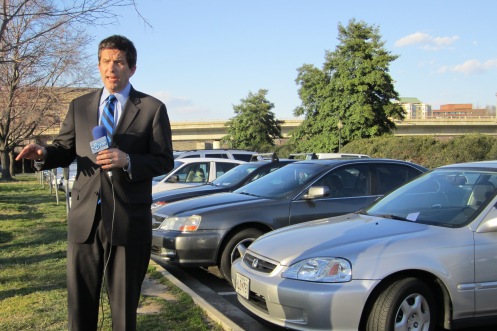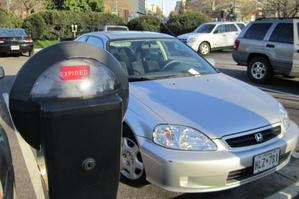 The dirty little secret commuters' parking perk at the Thompson Boat House is no more. Because of lax enforcement, approximately 90 spaces, with 3 hour, $1.25/hour meters at the foot of Virginia Avenue had been a godsend for commuters who work in Georgetown, Foggy Bottom and K Street.
How did this little treasure develop and how did it end -- at least temporarily? For one thing, the lot is off-limits to the District's zealous parking enforcement forces because it is federal National Park Service property. Secondly, the Park Service's lack-of-staff meant only sporadic ticketing. Thus, as expected, drivers, particularly from Virginia, would risk the occasional $25 ticket and still come out ahead, especially if they didn't put money in the meter in the first place.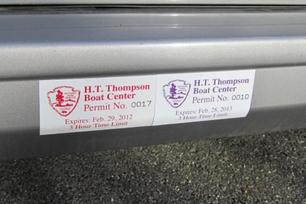 But, on Thursday of last week, this all changed. The local e-newsletter TheMail published by DCWatch.org, had an entry describing this state of affairs and asking for enforcement – and the Park Police did just that, that very day. According to reports by Mark Segraves on WTOP and ABC7, three Park Police officers had written more than 50 tickets by 12:30 pm Thursday afternoon.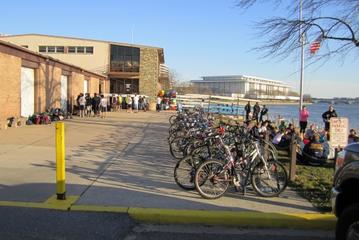 This continued on Friday, with tickets on parked cars as the rowers, joggers and strollers enjoyed the nice late afternoon weather.
Overall, according to Segraves, more than 100 tickets were issued over the two days since the original posting.
Please let The Georgetown Dish know of any change in parking activity at the Thompson lot.