Sec. Hagel at Villa Firenze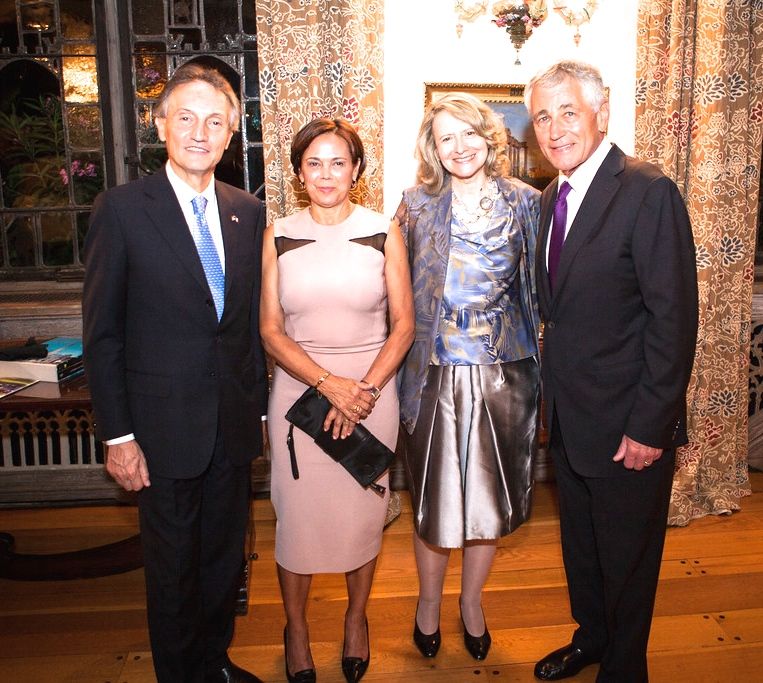 "The International Student House of Washington, DC helps create outstanding international citizens by giving them the opportunity to live, study and work together," said Secretary of Defense Chuck Hagel at a Tribute Dinner hosted at the residence of The Ambassador of Italy and Mrs. Bisogniero, "creating friendships and bonds that span the globe.
These young scholars and students grow in international understanding and develop a capacity for making a better world for all of us." The Bisognieros are the Diplomatic Chairs of the 2014 Global Leadership Awards Program, the Hagels are Honorary Chairs.
"We are pleased to welcome you tonight," said Grace Tompkins, ISH Board President, "and to thank our Diplomatic Chairs and Hosts Ambassador and Mrs. Claudio Bisogniero for opening their lovely residence for this Tribute Dinner honoring this year's awardees and generous supporters.