'School for Lies:' a Kahn/Ives Collaboration, a Laugh a Second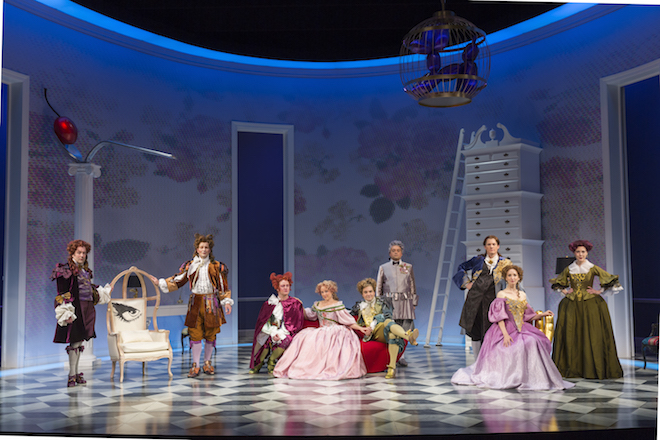 There can be no better evening in the theater than when you can watch a Michael Kahn/David Ives collaboration. They have gotten together before with productions of The Liar, The Heir Apparent and Metromaniacs. This newest collaboration on School for Lies is a little different but just as wonderful.
This time Kahn decided he wanted to do School for Lies even though it had been done before. But in typical Kahn fashion he decided it wasn't quite in the shape he wanted it. So he contacted Ives who told the audience at the meet the cast evening at the Lansburgh Theater that "at the suggestion of Michael Kahn he re-read his play he found many things to change." With suggestions from Kahn and his own rethinking the play together they clearly found a way to make a good play into an even greater play. You will laugh from the first line till the last.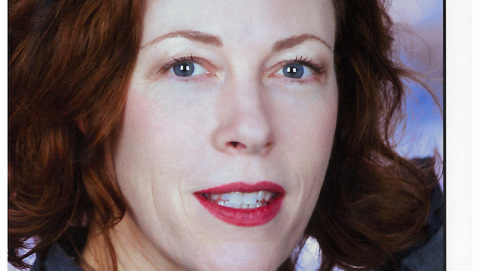 School for Lies is based on the 1666 'The Misanthrope' by Moliere. The play appeared in paperback in 2012 and the explanation read "Adapted from Molière's The Misanthrope, David Ives's The School for Lies tells the comic tale of Frank, who shares with Molière's Alceste a venomous hatred of the hypocrisy that surrounds him. Like his predecessor, Frank gets into trouble for insulting the work of a dreadful poet, Oronte, and falls in love with Celimene, a witty widow. In Ives's madcap version, however, Celimene returns Frank's affection because she wrongly believes him to be King Louis XIV's bastard brother. Borrowing from Shakespeare, reality TV, and everything in between, The School for Lies is an inspired entertainment as well as a pointed study in self-delusion, all rendered in sparkling couplets." In this updated version Ives has included references to the Trump administration which we all know can be viewed as a tragedy. But like with many tragedies you laugh to keep from crying, and with School for Lies every reference leads to another laugh.
This updated production continues to be done in sparkling couplets which the cast brings to life in a way that leaves you wanting more. This is actually a very short production for those use to Kahn's long evenings in the theater. It is done in one act of ninety minutes. Gregory Wooddell who plays Frank is brilliant. His comic timing is perfect. As those who know her anticipated Veanne Cox who plays Arsinoe turns in another incredible performance. For those who don't know her Veanne Cox received a Tony nomination for her performance as Amy in the 1995 revival of Company on Broadway. We will surely see her name on the list of Helen Hayes nominees next year.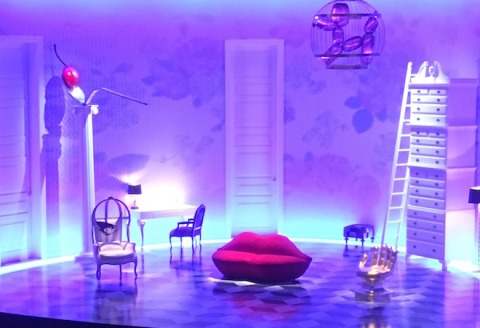 Victoria Frings as Celimene is a firecracker as is Dorea Schmidt as Eliante. Those who know Tom Story from all his great performances around town will be mesmerized by his Oronte. His comic timing has never been better and he is a delight to watch. Each member of the very talented cast brings something wonderful to the play. They include Cameron Folmar as Clitander, Liam Craig as Acaste, Michael Glenn as Dubois/Basque, and Cody Nickell as Philinte.
The creative team aside from author David Ives and the always brilliant director Michael Kahn includes scenic designer Alexander Dodge, costume designer Murell Horton, lighting designer Mark McCullough, sound designer Christopher Baine, and composer Adam Wernick
School for Lies will be at the Lansburgh Theater through July 9th. I suggest you get your tickets before they sell out which based on the reaction of the opening night audience will be quickly.