Say yes to the dress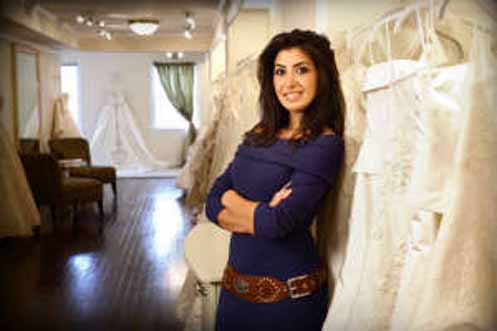 We've all been hearing more than our share of buzz about the impending "Royal Wedding" this April. This got me thinking….
I have an admission to make. Now this is strictly between you and me, because if it ever got out, it would be well…embarrassing. Here it comes…. I am addicted; addicted to shows like Cops and Real Housewives of New Jersey and especially this little show on TLC called Say Yes to the Dress-a show that features brides finding their perfect wedding gown. For me, it isn't the wedding part. It's the drama. It's the fashion. It's looking at the fabrics and styles and making mental snarky comments about the women in them and their behavior; about their families when they're just way too opinionated and about Randy and Camille and Sara and the seamstresses—all the personalities on the floor of Kleinfeld's, the iconic wedding gown venue in New York in which the show is set.
And here's another admission while I'm on a roll…I am a hopeless romantic. I am addicted to love songs and flowers and sunsets and fireplaces and waves crashing on the beach, and candlelit dinners—you name it. The man on the white horse--you had me at hello.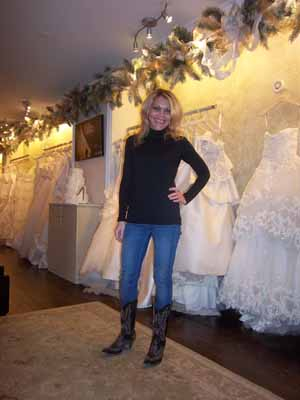 Perhaps it was one too many Disney Princesses or one too many viewings of Jerry McGuire or even Four Weddings and a Funeral…but there it is. And like just about every little girl, I dreamed of my storybook wedding gown.
As it turns out, I wound up getting hitched in a courthouse wearing a pair of shorts and flip flops. True story. Of course fast forward years later—the marriage turned out about as well as I was dressed the day of my so-called wedding. So for years now, I've been single. But I always wanted that dress. Maybe not the husband or wedding—that remains to be seen—but the dress--the often appallingly expensive dress that will be worn once--but to the bride, is worth every penny. And let's not forget the veil. I want that too—and all the other accoutrements.
Chances are, regardless of whether I ever get married again or not, I will never have that dress. But I would love just to see how I would look-what would I pick? Which dress would I say "yes" to? I decided I must know. It's now a mission. A master plan needed to be hatched. First and foremost—find an actual bride-to-be. I grabbed a friend, a twenty-something to my…um…older than that age. She is actually getting married. Honest. She has the ring. She has the fiancé. I have actually seen both. I could take her wedding dress shopping and try some on myself at the same time.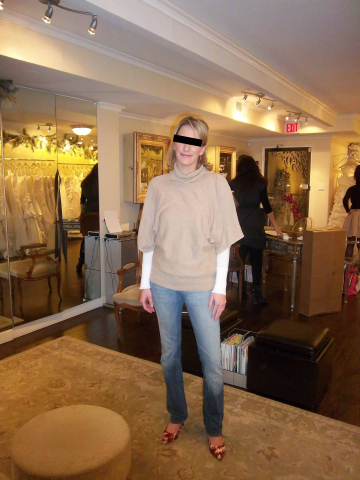 In this way, I don't waste any bridal shop's time, because she's actually in the market for the white gown. And, also, I reasoned, this will be great practice for when my daughter meets some man who is clearly not good enough for her and she makes the biggest mistake of her life. Thanks Mom. You taught me well. Of course I'm kidding here—sort of—but it is good practice for when I am the mother of the bride. Right? Nod yes, please. Thank you.
My about to be married friend, I'll call her Kaye (not her real name—but I happened to be watching The Godfather recently, a movie with several unions about as successful as mine, so this works), was delighted that I wanted to take her wedding gown shopping as she felt pretty sure I would not want her to 'look like the top of a wedding cake.' True. So with the first step conquered, we sought out what we had heard were the best wedding dress boutiques in DC and settled on Carine's Bridal Atelier on Wisconsin Avenue. Hello personal service, elegant designer gowns, flowy veils and Jimmy Choo jewel-encrusted shoes. Time to play our own version of my favorite guilty pleasure TV show—me with my somewhat jaded attitude, and she with her excitement and actual fiancé. Suck it, Kate and Wills—you've got nothing on Kaye and me. You may be royalty, but this will be fascinating….
PART TWO OF THIS THREE PART SERIES COMING SOON