Say It With Socks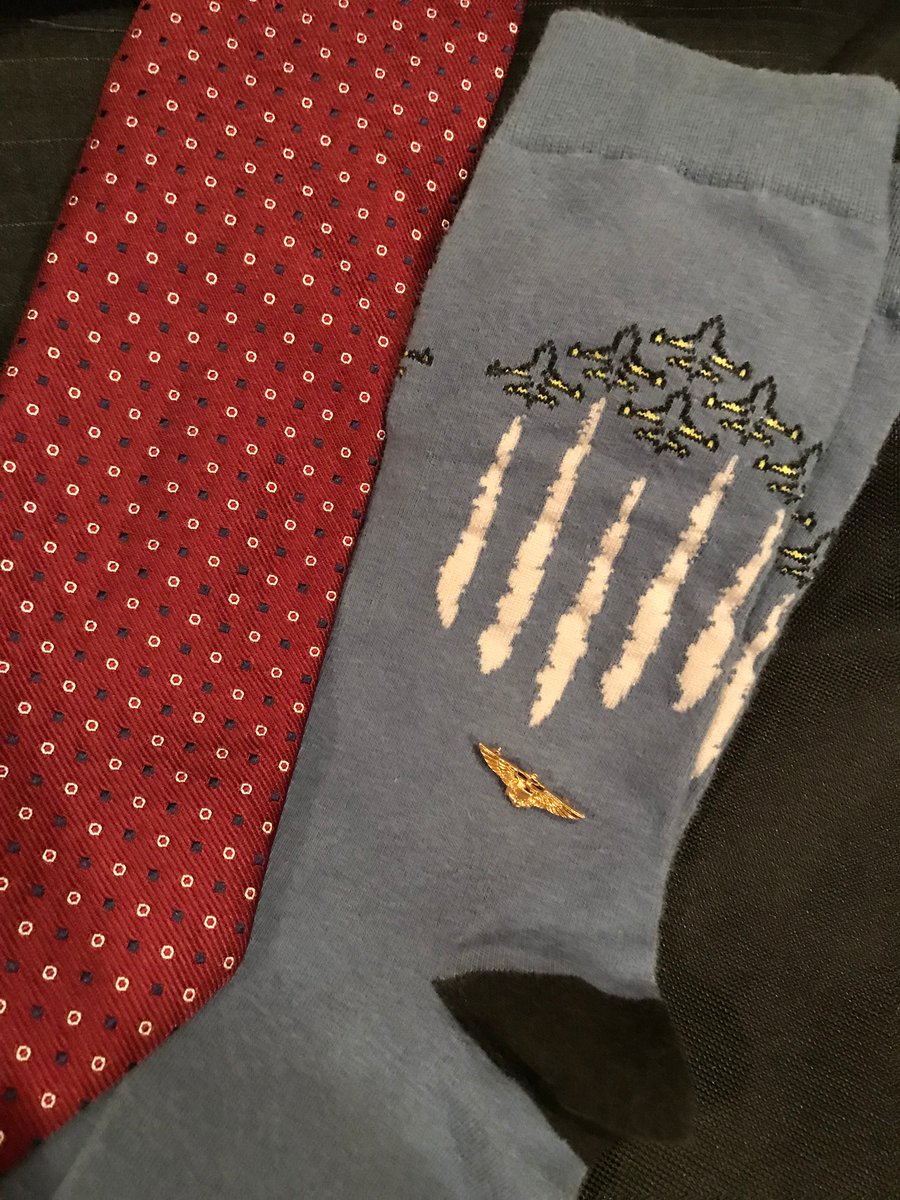 Crazy socks. Wear them. Gift them.
This year, let's replace that tired holiday party tradition of the Ugly Christmas Sweater with a playful tribute to 41.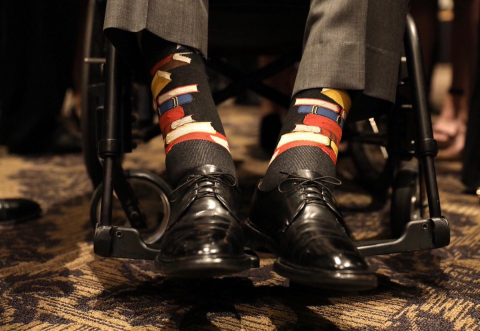 What better way to remind your friends and loved ones of war hero, public servant, national leader, gentle man and crazy sock collector, George Herbert Walker Bush?
In a nod to his wife's passionate cause of literacy, at Barbara Bush's funeral, President George H. W. Bush wore black socks decorated with a stack of multi-colored books. The Library Socks for Literacy are charity socks with 100% from each pair donated to the Barbara Bush Literacy Foundation.
He wore socks with the face of Bill Clinton during a visit with his friend and former president. This, after admiring and being gifted with a pair of western cactus-themed socks.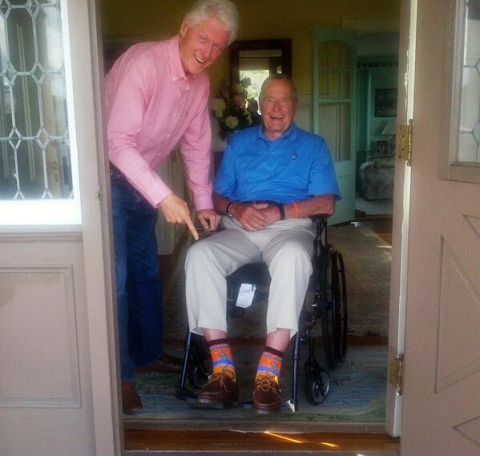 Earlier this year, he wore a brightly colored pair of "Down Syndrome Super Hero" socks sent to him by John Cronin. Cronin's mother, Carol felt the connection was meant to be when her son learned that it was Bush who signed the Americans with Disabilities Act banning workplace discrimination of people with disabilities and requiring improved access to public places and transportation.
Longtime Bush spokesman Jim McGrath tweeted a photo of the custom socks featuring jets flying in formation that the former president will be buried in, a tribute to the years he spent as a naval aviator in WWII.
The passing of this man reminds me that America is great because of those who choose to devote their lives to preserve, protect and defend our freedoms, with gentility and kindness ta boot. And wear crazy socks for fun.
*/
RIP, Mr. President.