Say cheese and salud Social Safeway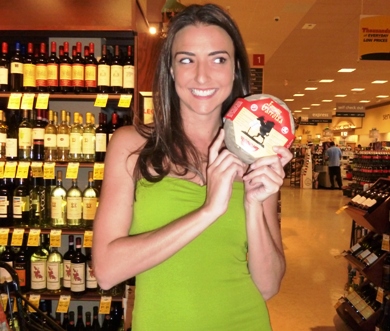 As "the only fromager in the history of Safeway," Treva Stose is on a mission. "Of the 1,600 Safeways around the country, we're the only one."
Together with Danielle and Derrick, "I want to make this a destination store and bring our great cheese counter to the city."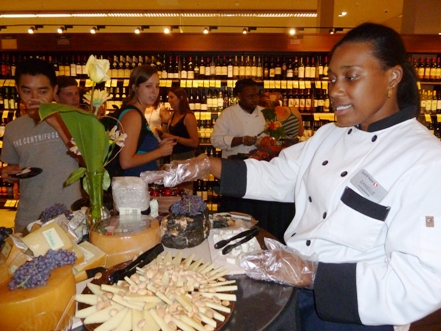 After a career in publishing, Treva combined her love of travel and cooking, discovered a passion for specialty foods, and has been with the Georgetown Safeway since it re-opened last May.
Wine-tastings are now a regular event at Safeway, but Thursday evening was a special celebration of Spanish wine and cheeses. Wine steward, Juan Luis Jimenez from Mio Restaurant was on hand to pour white Sangria (Cristalino of Spain) and red Sangria (Frontera Malbec of Chile).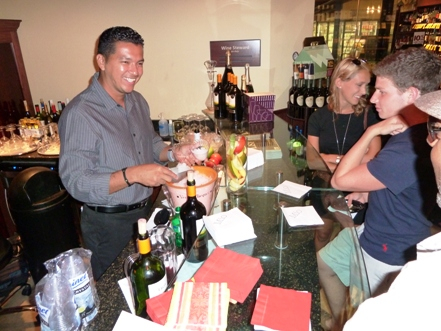 Paired with the wines, a selection of luscious cheeses you've probably never heard of:
Garrotxa (goat)
Monte Enebro (aged goat with bleu cheese)
Idiazabal (sheep's milk over hazelnut shells)
Zamorano (sheep)
Ruta del Sol Pimento (cow & goat with rubbed paprika)
Montenegro (aged goat cheese)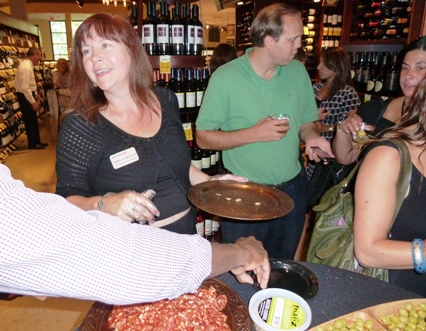 Garnish with some Marcona almonds and spicy charcuterie and who needs dinner? Lucky shoppers and destination tasters converged at the bar. Judi Barth from Chevy Chase prefers the Georgetown Safeway and was buying wine "when I discovered these wonderful cheeses."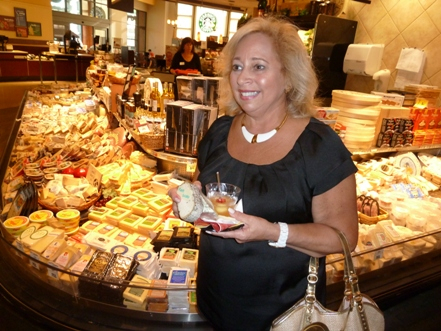 Johnny Burnady from Palisades, who "always shops for cheese here," was getting a few items for a pasta Bolognese dinner when the Ruta del Sol Pimento called his name.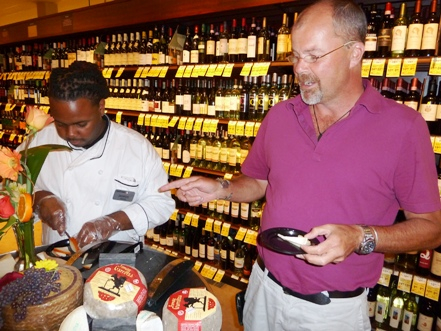 With an extensive catering menu for every occasion, you can also bring the party home.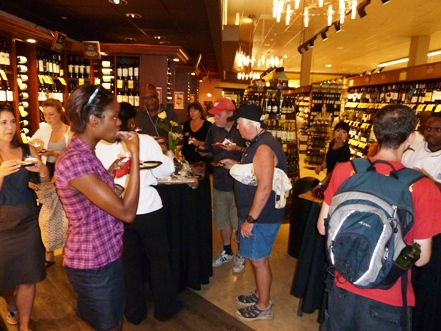 Georgetown Safeway is at 1855 Wisconsin Avenue. Tel: 202.333.3223