Savvy with a Shock: Dambisa Moyo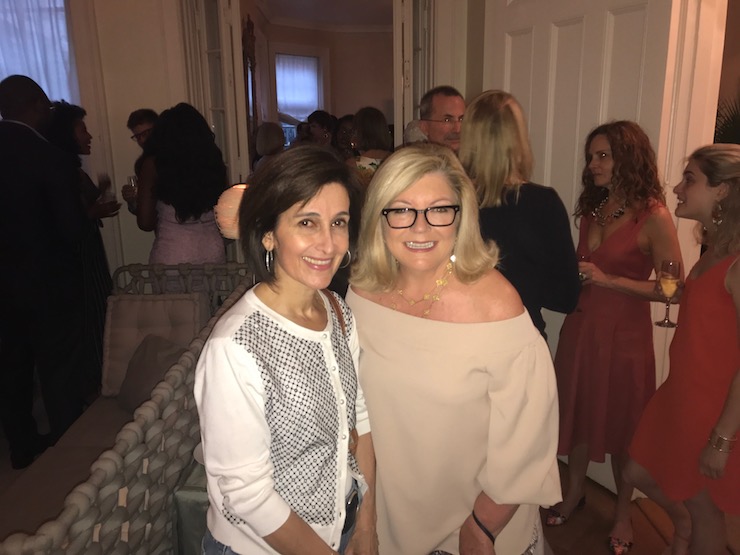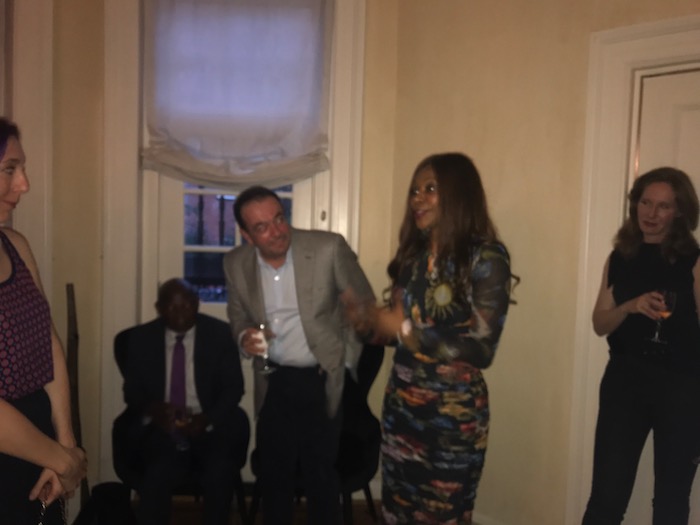 She's savvy, she likes to shock, and she's wearing stilletos. You believe her when she says she wants to save liberal democracy.
But in Dambisa Moyo's new book Edge of Chaos: Why Democracy is Failing to Deliver Economic Growth, the Oxford-and-Harvard-educated author prescribes a system of "weighted voting," in which individual ballots are ranked and weighted more or less depending on a voter's educational or intellectual qualifications. Oh -- and throw in compulsory voting.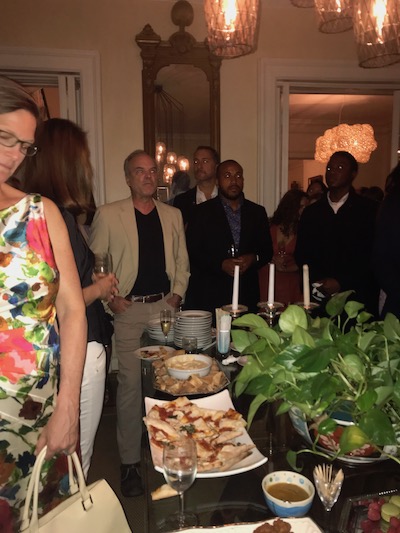 It's Saturday night at the lovely home of Juleanna Glover and Christopher Reiter, so provocation is expected on the menu, and even the most outrageous ideas receive a respectful review.
Just nice -- or in this case necessary -- the champagne is flowing like a hidden Arctic spring.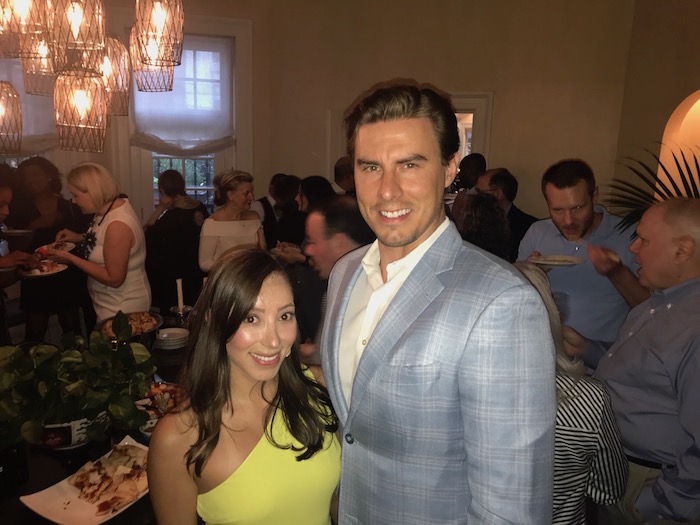 The glittery crowd includes Ambassador Dina Kawar of Jordan, journalist Michael Hirsch, Gloria Dittus, media-coach-to-the stars Anne Dickerson, Hollywood on the Potomac's Janet Donovan, Audrey Pichy, Suzanne Chavern, Alexandra Sarner, and co-hosts Steve Biegon, Devon Spurgeon and Ziad Ojakla.
You have to hand it to Moyo for sparking conversation, even consternation. She rattled Bill Gates and the international development establishment with her last book Dead Aid, arguing that Western dollars have had negative effects on Africa.
Agree or disagree -- democracies need fresh debates and provocateurs are much less prevalent than political couch potatoes.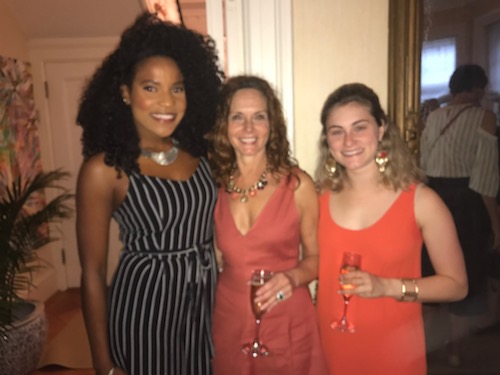 Moyo was born and raised in Zambia, one of the poorest countries on earth, and earned a Ph.D. in economics at Oxford before working at the World Bank and Goldman Sachs. She serves on the boards of Barclays Bank, beverage giant SABMiller, and along the way earned a master's at Harvard and and a degree in chemistry at American. And, oh yeah, an MBA too.
So it's refreshing to get an intellectual shock from this plausible provacatrix, even if some of her ideas are off base.
That's not the champagne talking.